Bob Marley, Tiwa Savage's 'Waiting In Vain,' And 10 More New Songs
4 min read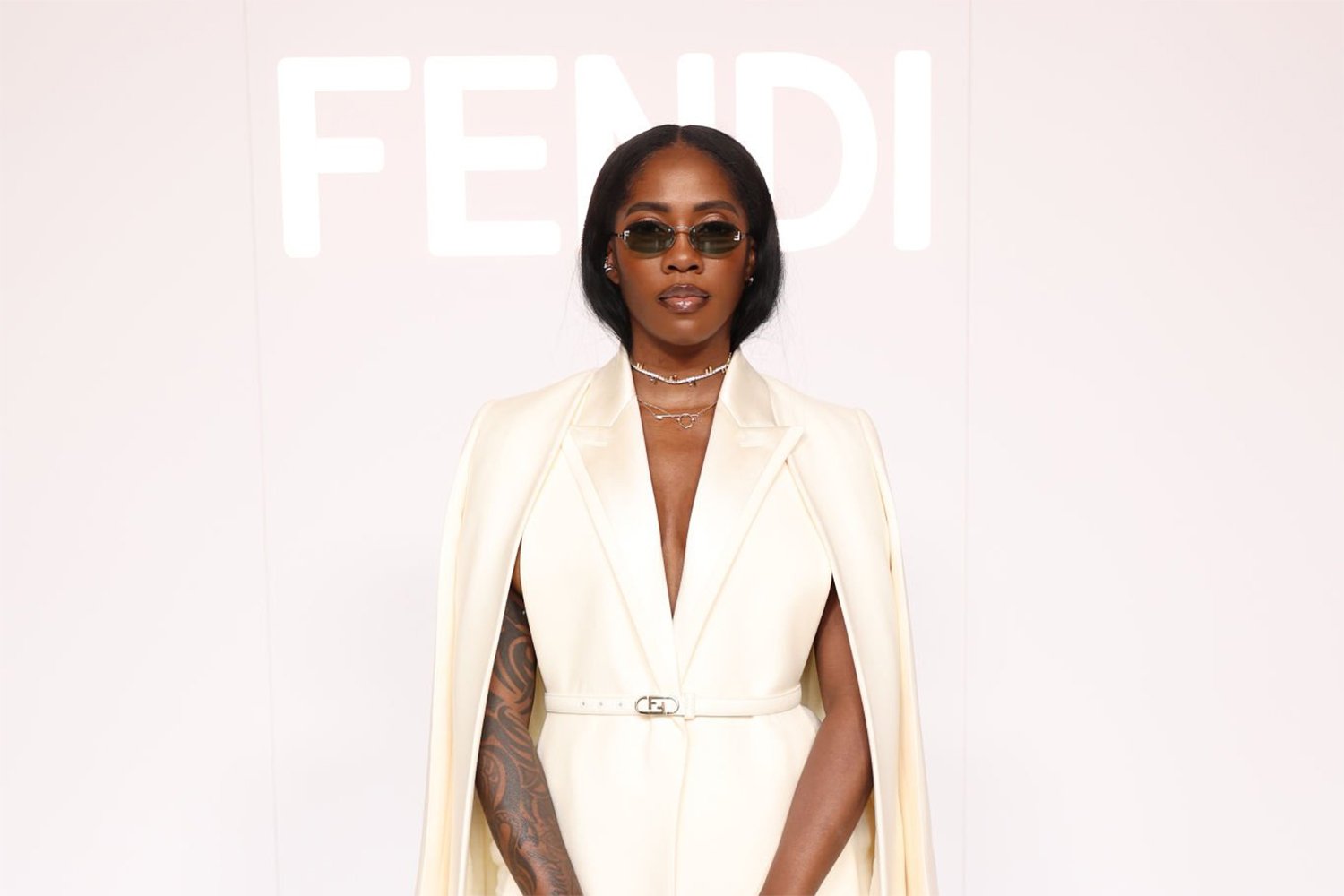 Every week our writers at DancehallMag highlight new Jamaican songs and videos you should add to your Reggae, Dancehall, Trap, and R&B playlists.
If you have favorites of your own, feel free to send suggestions to editor@dancehallmag.com.
Bob Marley & The Wailers – Waiting In Vain ft. Tiwa Savage
In a remake of Bob Marley's 1977 hit Waiting In Vain, Nigerian singer Tiwa Savage has intertwined her syrupy vocals with the Reggae Great for a sweet and nostalgic trip down memory lane. Tiwa takes on the verses of the song, making tweaks to its arrangement on a instrumental baseline to bring a whole new dimension to the classic track. It's a soulful and beautiful tribute to the original recording – Listen here:
Sean Paul & Beres Hammond – Rebel Time
In this modern Lovers Rock collaboration Rebel Time, Sean Paul and Beres Hammond are on a similar quest to hold on to their ladies."Woman you can't leave me like this, no. Please stay baby girl…you got to give it a shot" Beres sings in his verses, while Paul promises, "Mi give her the love properly." Adding that she should, "Free the lock, cause I got the key. Don't let this moment go to waste … dat would be wrong girl." Listen more below.
Kranium – Vibes Weekend
Kranium relays an exciting romance between two kids from different parts of town in his new single Vibe Weekend. "Buck a gal from uptown … she have a crush pon di Don since 17. Say she like bad man," he begins his tale before unveiling the details of their sizzling love affair. Now she's older he says and takes her on a "vibes weekend," party hopping at some popular events on the North Coast such as Dream Weekend, Sandz, and BRT. Watch more in the 300K-directed music video here:
1Skimask – Dawkniss 
Dancehall artiste 1Skimask dishes the grim realities of his life in this new release dubbed Dawkniss [i.e. Darkness]. Where's he's from, folks have two choices to survive; either kill or be killed. "Dwell in ah darkness cause ah me dem want kill. Rather buss a head, and den mi rather 'wanted'," he sings in lyrics. Dawkniss has scored much favor with fans since its April 21 release, racking up over 1.4 million YouTube views.
Vybz Kartel, Skillibeng – The King & The Prince
Asserting their esteemed status in Dancehall, Vybz Kartel and Skillibeng have teamed up for the aptly titled single The King & The Prince. For Kartel, he declares in his verses, "Addi ah di King", while Skilli drives the point, "None a dem nuh inspirational like Addi." The Easyde star then brags about his own claim to the throne stating, "Futuristic flow weh dem a copy … check di file, check di statics, more influential, more continental … like coke ah suh mi song traffic. Check out the new RD Studios music video here: 
Alkaline – Nah Laugh
Alkaline reminds all that he's living large in his latest release Nah Laugh, produced by Autobamb Records and SartOut Records. Despite his naysayers and those wishing him bad, the deejay says he's still on a winning streak; "Wi living life … Anyting mi want mi get, mi know di cost." 
Beenie Man – GOODBYE
In this touching ballad produced by MD Music Group, Beenie Man with the assist of ViaaBoss and Hirawkey say a heartfelt 'Goodbye' to their late mothers. The three entertainers, in affecting verses, reveal the things they miss most of all about their moms while expressing their undying love. Beenie lost his mother, 'Mama Lilieth,' in September 2020 after she developed complications from a stroke.
Victoria Monét – Party Girls ft. Buju Banton
American singer Victoria Monét has tapped the legendary Gargamel for her newest release Party Girls. The performing arts alumna puts on quite the show in mesmerizing dance choreography as she sings about the uninhibited and spontaneous lifestyle of the "Party Girls out lighting up the world." The song floats on slow tempo Dancehall infused beat backed by Buju's reverberating tones as he immerses listeners into what a true Jamaican nightlife experience with a "party girl" is like. Watch the Black Dog Films-produced music video here.
Shaggy ft. Patrice Roberts – Whine & Jumping
This one might have been a tad bit late for Jamaica Carnival this year but is sure to get revelers whining their waistlines and jumping in the streets at the next road march. In their new collab (off Shaggy's new Soca project, Mood) Whine & Jumping, the Reggae titan and Soca star Patrice Roberts capture the vibe of the annual street parade with costume-decked revelers partying behind the big trucks on Carnival Day. The vibrant visuals, directed by Jay Will, bring these essences alive – Check it out here.
Bounty Killer – One GadZilla
Everyone knows there's only one Bounty Killer in Dancehall but if you happen to need a reminder, the music kingpin has dropped his new track One GadZilla, for those slow on such facts. Bounty brings back his "bad man" flows and catchwords fans have become addicted to over the years for a vibesy recording. "Dem fi know seh a one Rodney, one Killa, one Gadzilla," he confidently sings, adding, "Years in a Dancehall, ah we a set di pace. From you mention 'greats' you haffi call Killa name." The song was produced by Troyton Music and Jerrytal Production.
Moyann – Hands Up
In this new DJ Frass Records-produced beat, Dancehall diva Moyann rallies her female fan base to put their "Hands Up" and join her as she talks up her "designer body," independence, high standards, and boasty lifestyle. Watch more here.