Mad Daag6 Killed In Triple Murder Incident In St. James
2 min read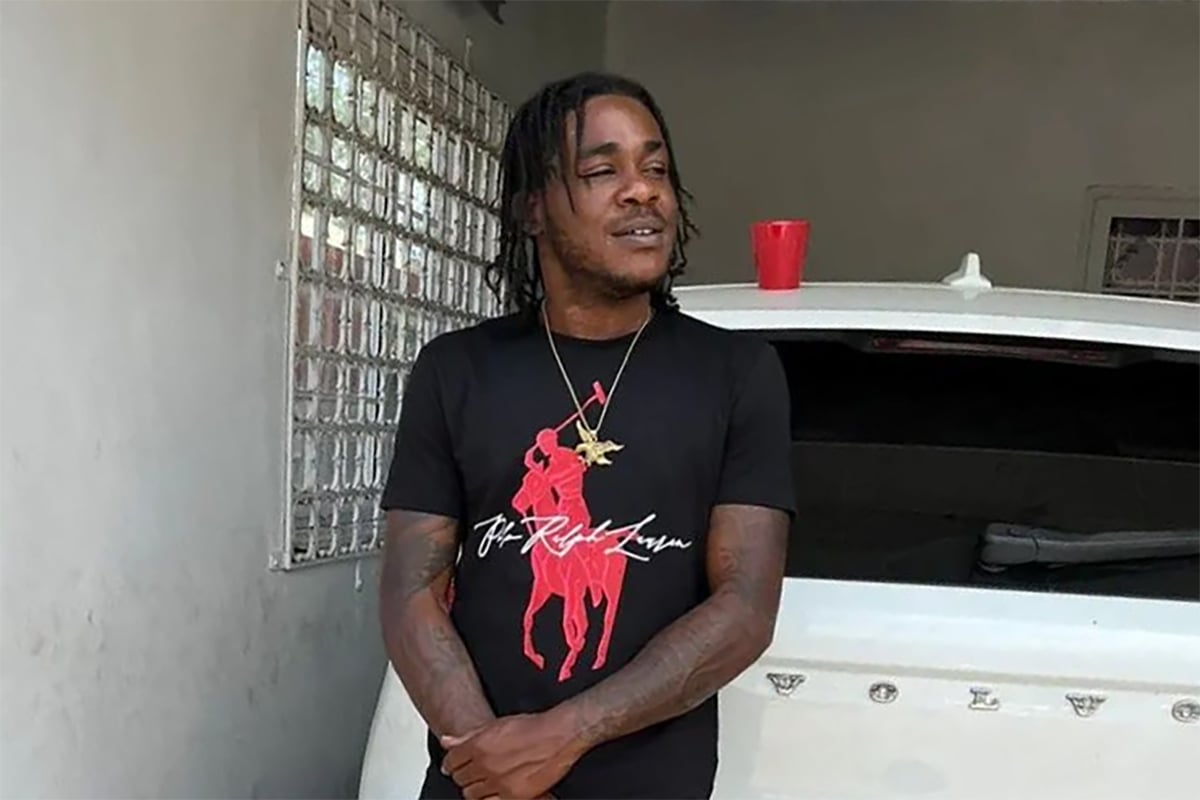 Upcoming Dancehall artist Mad Daag6, a member of the 6ixx clan, was one of three men whose bullet-riddled bodies were found by residents a few days ago in Mount Zion, St. James.
The deejay, who hails from Montego Bay is best known for the standout song, Temper Problem featuring Squash, as well as efforts with Chronic Law, Shaqstar and Daddy1.
The bodies were discovered on May 13. Police investigators said that they were lured to the area and killed by individuals they went to meet. The bodies were then dumped in the middle of the road. One of the men was clad in green shorts and sported a low cut hair, while the two others were wearing jeans shorts and sporting cornrow hairstyle.
Another victim in the triple murder has been identified as a popular footballer.
The death of the three men pushed the murder tally in the parish to 64 since the start of the year.
Mad Daag6ixx was a known member of the 6ixx Crew run by Squash. A former member of the 6ixx crew, Chronic Law wrote a poignant tribute to took to Mad Daag6ixx.
"Words naa go ever can explain how this unpredictable world mek mi feel. If A Never U Mi Get Styling From Jail House Days, Yuh Push Mi Music Round Di Wul A Jamaica, Help Mi Spread Mi Wings Inna Di Road," the Lawboss wrote.
He concluded: 'It (expletive deleted) up how yu gone and we nuh get fi talk bout some things, life (expletive deleted) up , UNPREDICTABLE…ah just love bredda #MadDawgg."
The post has since been removed from social media. This is the second affiliate member of the 6ixx crew being killed in two weeks as a young Trinidadian-born dancehall artiste, Wacko Don, was killed on Tuesday, May 2, 2023.
He was killed after previewing a diss track on live, toward a suspected gang leader. The shooting incident took place in St. Ann, Port of Spain, Trinidad.
The 22-year-old deejay, born to the name Anthony Reyes, is professionally known as Wacko Dan and known for songs such as Badness, Some Boy, and Life Of A 6ixx.
Wacko also has a tattoo of "6ixx" on his forehead and recently did a collaboration with Shaqstar.