LYRICAL LEMONADE'S SUMMER SMASH ANNOUNCES SINGLE-DAY TICKET SALE | ThisisRnB.com – New R&B Music, Artists, Playlists, Lyrics
2 min read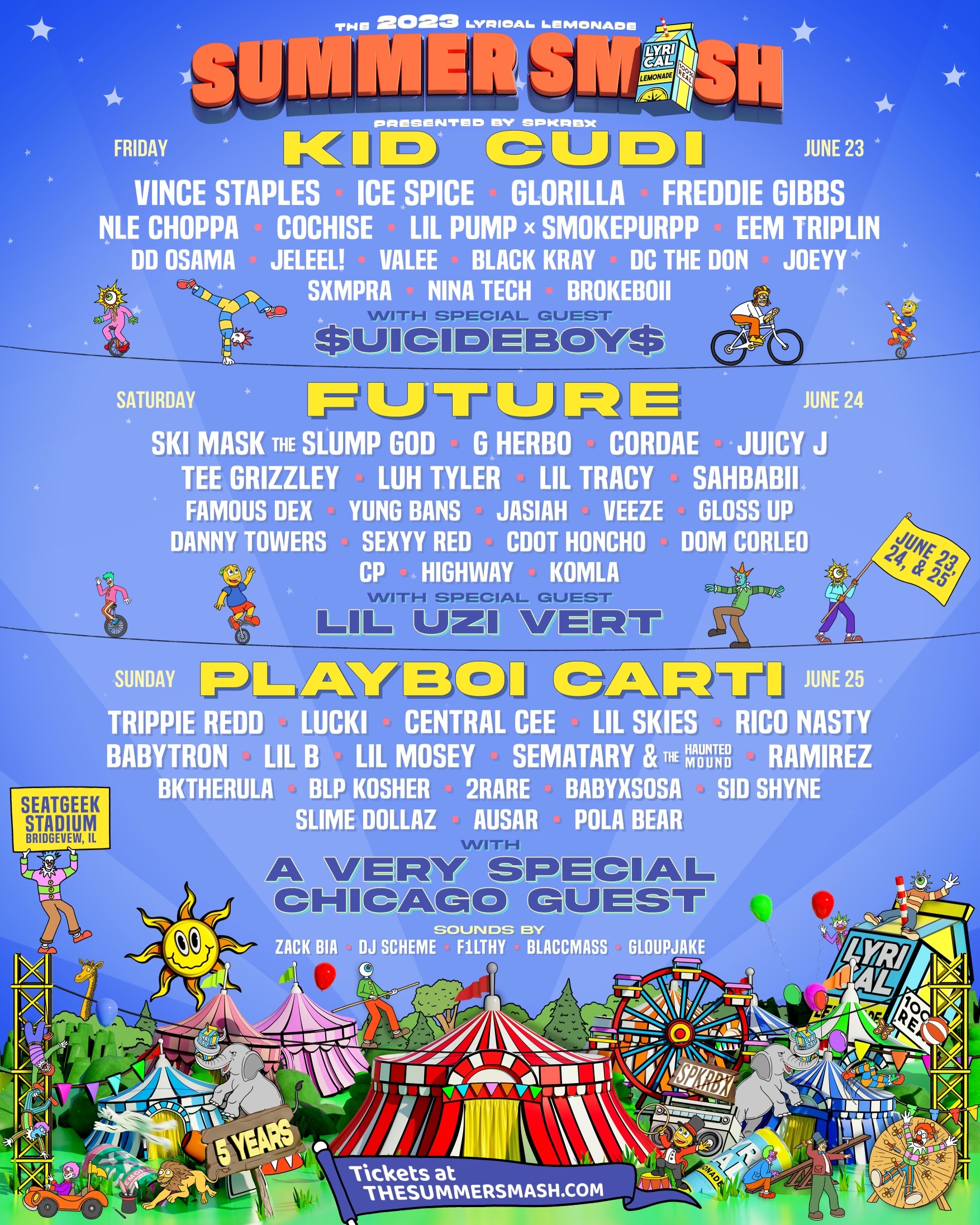 Announced today via official press release; Local organizers behind Lyrical Lemonade Summer Smash Festival, the premier hip-hop music festival in the Midwest, are announcing an online single-day ticket sale kicking off this week via TheSummerSmash.com. The three-day festival celebration returns to Chicagoland this summer for its fifth anniversary beginning Friday, June 23 through Sunday, June 25.
A limited number of single-day tickets to Summer Smash Festival 2023 will be released first to Cash App Card customers via an exclusive presale presented by Cash App and Visa. Beginning today, May 17 starting at 10:00 a.m. CST local time through Friday, May 19 at 9:59 a.m. CST, Cash App Card holders will get the first chance at purchasing single-day Summer Smash tickets by using the first 9 digits of their Cash App Card to unlock this limited supplies offer and then completing the purchase using their Cash App Card*. For more information on the Cash App Card presale, please visit LINK.
Cash App, Futuremood and Lyrical Lemonade are teaming up to create a limited edition sunglass drop that will launch at Summer Smash. Additionally, limited edition customized Lyrical Lemonade stamps are available to add to your Cash App Card for free. Select from 4 different stamps inspired from Cole Bennett's world of Lyrical Lemonade to personalize your Cash App Card unique to you.
As an added bonus, Summer Smash organizers will also offer Cash App Card holders 20% off food and merchandise purchases made onsite during the festival dates with the use of their Cash App Card. Limits may apply including $10 max per transaction, 3 uses per day **.
Additional allotment of single-day tickets will be made available for purchase via TheSummerSmash.com on Friday, May 19 at 10:00 a.m. CST. In addition to previously released three-day passes, single-day ticket options include GA ($99+) and VIP ($199+).
For the first time ever, Summer Smash will offer onsite parking to thousands of festival attendees due to the new amenities offered at the festival's new home within SeatGeek Stadium. Weekend parking passes cost $99+.