Kid X Celebrates His Wife's 30th Birthday – SA Hip Hop Mag
2 min read
Kid X Celebrates His Wife's 30th Birthday. Kid X has not been involved much in making music and has been spending time on his YouTube channel and being a family man. The father of Zen has taken time to celebrate his wife Duduzile "Dudu" Chili on her 30th birthday.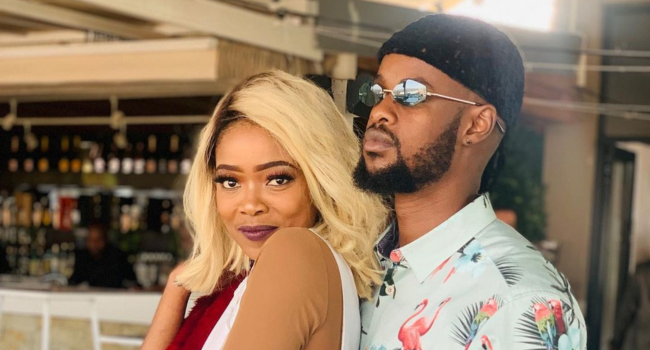 Taking to Instagram, Kid X had nothing but praise for his wife. The rapper expressed his love for his wife stating that she has a heart of gold. "on this day many many moons ago, the most beautiful girl was born. complete with a magical aura and a heart of gold that radiates far beyond what the eyes can see. a smile & a gaze that sets my world on fire till the end of time. a mama ka gal that repeatedly melts the heart of ubaba ka gal." wrote Kid X.
The award-winning rapper also wished his wife his model and entrepreneur wife Duduzile "Dudu" Chili all the properties in her life with many doors of opportunities. "blessed to have a selfless being such as yourself as a life partner. May God continue to enrich you on your journey & unlock all the treasures he has placed in you. iDMD ye pantsula madoda. ngiyakthanda sthandwa sam'. Happiest of Birthdays to you." ♥️✨️✨️✨️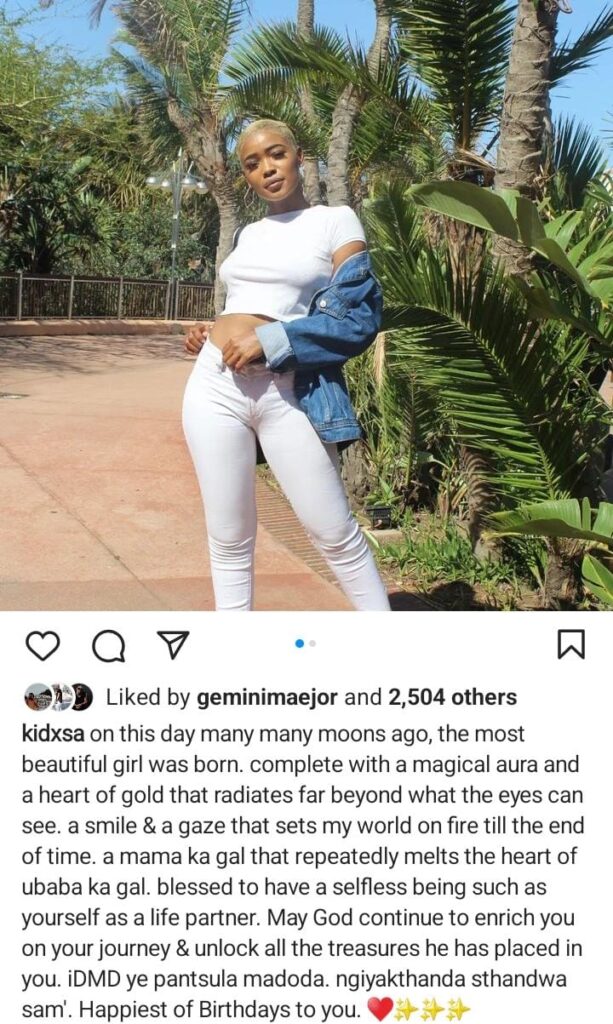 The couple were together for a few years before Kid X paid Lobola in 2020 and they were blessed with a baby girl whom they named Zen. Dudu did not only receive a heartwarming birthday message from her husband, rather some of her industry friends restored to Instagram and sent their wishes.