Nadia Nakai Flaunts A Bracelet Engraved "Kiernan" In Arabic – SA Hip Hop Mag
2 min read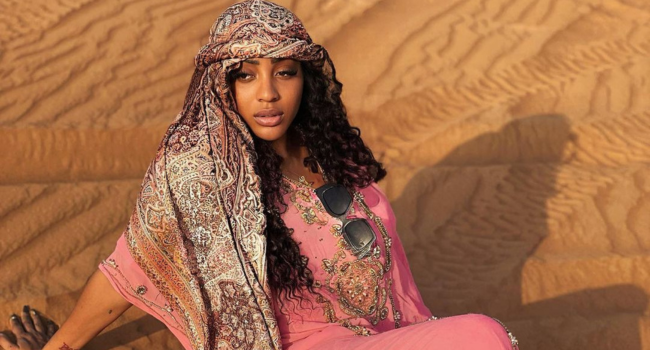 Nadia Nakai Flaunts A Bracelet Engraved with "Kiernan" In Arabic. Nadia Nakai is currently having a wonderful time and cranking up the heat in the UAE's opulent city of Dubai. 
Nadia has been sharing footage and images of her having a good time in Dubai as she keeps her fans updated. The rapper has been serving good vibes to her followers as she enjoys the much-needed holiday following the passing of AKA.
Taking to Instagram, Bragga shared a hand bracelet which she stated is engraved "Kiernan" in Arabic which is AKA's first name. Bragga and AKA's romantic relationship was admired by many as the two always love each other loudly. Even though AKA is no longer here, Nadia still expresses her love for the Supa Mega and the recent gesture is a clear indication.
For her love for jewellery, the rapper also appeared in one of the videos rocking DJ Zinhle's ERA fashion accessories in Dubai. "We are here with the ERA, in our Dubai ERA, we in the ERA. Listen, come to ERA habib (darling)", Nadia Nakai said in one of the video clips she shared on her Instagram stories.
Nadia has been currently grieving the passing of AKA who was brutally murdered on Florida Road in Durban in February. Bragga has taken a break from performing, but following her comeback, she appreciated everyone who has been supporting her through the difficult period.
Even though all the difficult times, the award-winning rapper has promised to drop new music stating that an album is on the way. Nadia Nakai said she is on the verge of dropping an emotional music project as she awaits for Zakes Abatwini's input. It's only a matter of time before we find out what Bragga has in store for us post-AKA's passing.