Shenseea, Myke Towers Sample Barrington Levy In 'Infamous' Off 'Across The Spider-Verse' Deluxe Soundtrack
2 min read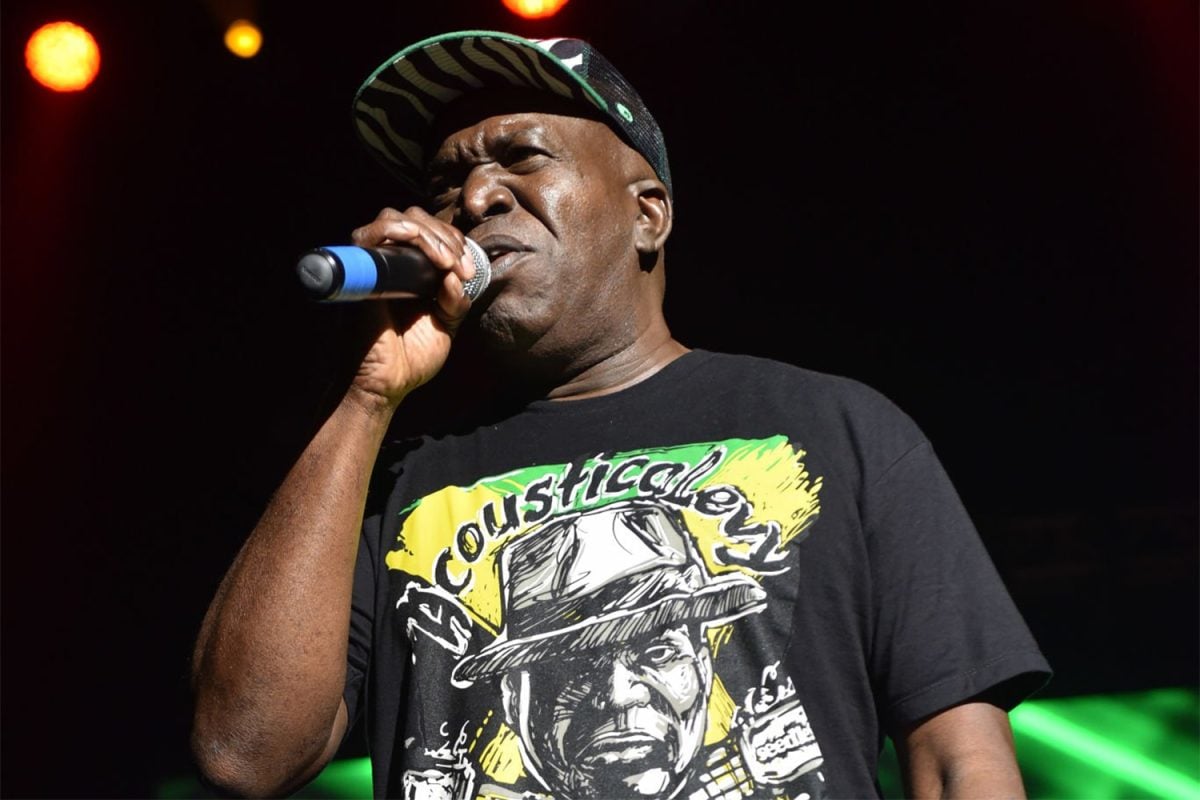 Confirming her involvement in Sony's Spider-Man: Across The Spider-Verse, Dancehall star Shenseea joins Puerto Rican rapper Myke Towers in Infamous, one of six songs released on the deluxe version of the film's soundtrack on Monday (June 5).
The up-tempo song, which adds to the list of Jamaican contributions to the film, sampled Barrington Levy's 1985 hit Here I Come, crediting Levy and the producer Paul 'Jah Screw' Love.
The song, produced by Shae Jacobs, Mustapha, and Rick Diezel for Republic Records, introduces Levy's much-sampled, iconic ad-lib ('Shiddly Diddly') early on, and makes full use of Reggae/Dancehall and Reggaeton elements in delivering a groovy sound to complement the adventures of its web-slinging hero. 
Here I Come was the title track of Levy's sixth studio album of the same name, released in 1985. The song spent four weeks on the UK Singles Chart, peaking at No. 41.
It was also sampled in Shyne and Levy's Bad Boyz (2000), Fugees and Steady Rider's Ready or Not (1996), The Game and Common's Angel (2008), Shaggy and Levy's Broadway (2005), and Joss Stone's Harry's Symphony (2015).
The Grammy-nominated Levy explained that the ad-lib had come from a moment of improvisation in the studio, and also shared that it was a manifestation of his love for his craft.
"It's just vibes, you know what I mean? It's when you true to something… [It's when] You in the studio and you singing from yuh heart, and yuh not singing thinking 'Oh yeah, this song is going to be a hit'. I was just singing the song from my heart and I was feeling it on my own and wishing dat when I got done singing the song, that people woulda feel like I felt it," Levy had explained.
Shenseea's Infamous is the latest Jamaican-flavored addition to the record-breaking movie, joining BEAM and Toian – who were both featured on the Afrobeats track Link Up (which samples Red Rat's 1997 hit, Tight Up Skirt); and Ziggy Marley – who voices a character in the film (Lenny).
Stephen 'Di Genius' McGregor has also hinted that he worked on a forthcoming single from the soundtrack, as both producer and featured artist.
"Always dreamt of doing songs for film. Now I have a song in the new @SpiderVerse movie. Produced and featured artist. Jus hear mi voice & Riddim chip een pon di big screen a while ago," he wrote on Twitter on Sunday, after watching the film. "God is Great!"