Big Zulu Warns Artists Against Signing Hunger Contracts With Record Labels – SA Hip Hop Mag
2 min read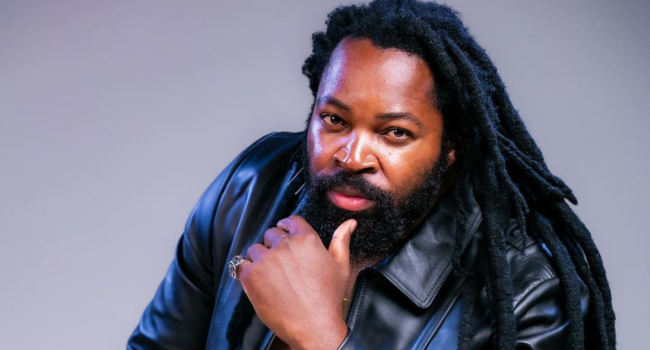 Big Zulu Warns Artists Against Signing Hunger Contracts With Record Labels. Ever since Big Zulu signed artists to his record label Inkabi Records, he hasn't faced any public debacles with them compared to other record labels.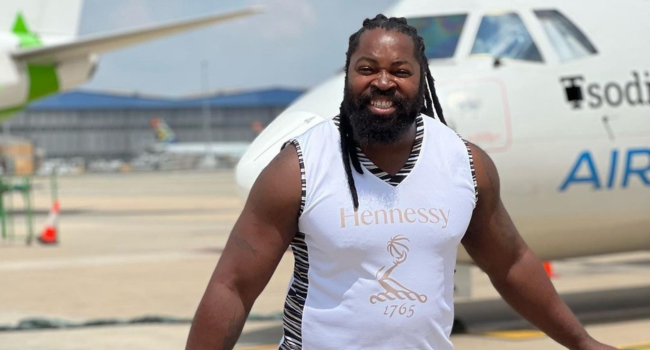 However, the rapper has issued a warning to artists stating that they must read and understand their contract with the label before signing them. The rapper also shared his experience as a record label owner on how he has been treating his artists.
Big Zulu claimed that in order to prevent the musicians at Inkabi Records from becoming overexcited when they are presented with a big deal by a record label, he has made it a point to expose them to the celebrity lifestyle.
"Warning📍All Artists from Nkabi Records when they arrive they were still young without knowing anything🙏🏿I take it and go with them to all my shows so that they can get used to all the life that artists or celebrities live🙏🏿I am this flight.. sleep in the hotels. Expensive alcohol, and all the VIP treatments so that one day they won't sign famous deals and fame because they are in a hurry to drink Hennessy and drag a bag at the airport." Wrote Big Zulu.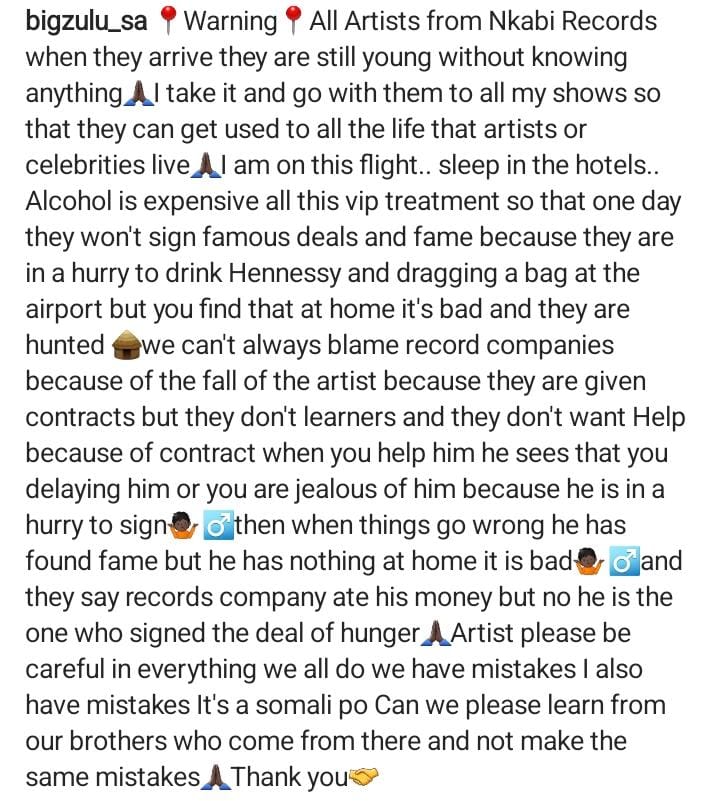 "But you find that at home it's bad and they are hunted 🛖we can't always blame record companies because of the fall of the artist because they are given contracts but they don't learn and they don't want help. When you help him he sees that you delaying him or you are jealous of him because he is in a hurry to sign🤷🏿 ♂️ Then when things go wrong he has found fame but he has nothing at home it is bad🤷🏿 ♂️And they say records company ate his money but no he is the one who signed the deal of hunger."
The rapper warned upcoming artists to be careful stating that they must learn from the ones who have gone through that predicament. "Artist please be careful in everything we all do we have mistakes I also have mistakes It's a somali po Can we please learn from our brothers who come from there and not make the same mistakes🙏🏿Thank you."🤝