WHAT YOU MAY HAVE MISSED: NEW R&B MUSIC and News | ThisisRnB.com – New R&B Music, Artists, Playlists, Lyrics
2 min read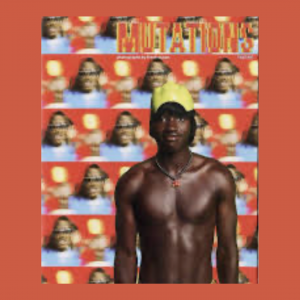 R&B lovers have been graced with so much new music the past few weeks, and beyond. Here are some R&B releases and news you may have missed.
Koryn Hawthorne releases single, "Cry" with flavors of hip hop and R&B
Two-time Grammy-nominated gospel artist Koryn Hawthorne, released her brand new single, "Cry," lifted from her forthcoming third album. The single has a hip-hop flare and samples "In All My Wildest Dreams" by the late jazz legend, Joe Sample, which was also sampled by Hip-Hop legend Tupac on "Dear Mama." Hawthorne lets her listeners know it's okay to show emotions and be vulnerable amid any life storm. She also says it's okay to "cry" and that she understands the struggles of life that all understand. Hawthorne is best known for her Billboard's Hot Gospel Songs Chart in 2018 "Won't He Do It." Hawthorne recently starred in the Peacock original film, "Praise This."
Listen to "Cry" below:

RJ's Latest Arrival releases new single, "One Step" ft. Slum Village
Detroit R&B/Soul group RJ's Latest Arrival released "One Step", their first new single in over 30 years. The song features guest verses from the seminal Rap group Slum Village. The group is talking about taking it one step at a time with their love interest and earning their love and trust "one step at a time." The single is the perfect song for the cookout and to do a line dance or two-step to. RJ's Latest Arrival was formed in 1978 by Ralph "RJ" Rice and his wife DeDe Leitta. The group's 1984 multi-platinum, chart-topping single "Shackles" (sampled by Nas) was featured in the latest season of STARZ's BMF series. Following the split of RJ's Latest Arrival in 1990, Rice went on to establish Barak Records, the independent label responsible for many of Detroit's finest Hip-Hop artists, most notable of which included J Dilla and Slum Village.
Listen to "One Step At A Time" ft. Slum Village below:

Ty Dolla $ign releases new single "Motion"
Ty Dolla $ign has released his new single, "Motion" a mixture of pop, RnB, and AfroBeats. The music makes you want to dance "get your motion." Ty sings very upbeat and energetically on the track, which talks about him and his lady dancing together.
"That's when I get my motion/That's when I get my motion/Our bodies at the moment
That's when I get my motion."
"Motion" is a banger and perfect for the summer.
Listen to "Motion" below:

Frank Ocean publishes the photography book "Mutations"
R&B/Soul singer Frank Ocean's company "Homer" just published a new book about his photography, "Mutations." The 48-page book is comprised of photos taken by Ocean between October 2019 and December 2022. The photos are "offset printed on tissue-weight paper."Ocean recently headlined the first Sunday night of Coachella 2023 with a controversial performance.