Coco Jones' 'ICU' Spends Third Week at No. 1 on Billboard
2 min read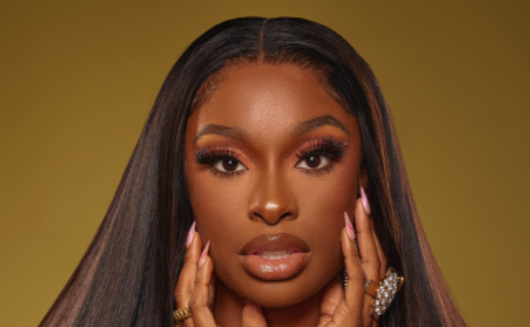 Coco Jones continues her domination on Billboard. The rising singer's song "ICU" is No. 1 on the Mainstream R&B/Hip-Hop Airplay chart for a third consecutive week.
It marks Jones' longest streak in the top position on any chart. 
"ICU" is proving to be a hit for Jones. The song, which topped urban radio this week, was certified gold by the Recording Industry Association of America (RIAA) in May.
The Camper-produced tune has sold more than 500,000 equivalent units and is Jones' first RIAA award. 
"'ICU' is officially Gold !!!! Y'all… this is my first gold certification and I am at a loss for words. Thank you God, thank you to EVERYBODY who has made this a possibility. GRATEFUL," Jones shared on Instagram. 
"ICU" first reached No. 1 on the Mainstream R&B/Hip-Hop Chart in late May.
"My first number one! This is so surreal for me and I am so grateful," Jones wrote in an Instagram caption. "Thank you to everybody who has supported the record, all the stations who played it, all the fans who listened in, my team and God for the continuous blessings! Just getting started!"
"ICU" is lifted from Jones' debut EP, What I Didn't Tell You, released in November 2022. The song has more than 21 million streams on Spotify at the time of publication.
In January, Jones returned with a deluxe edition of the EP featuring four new tracks. 
"What I Didn't Tell You is all about the stories that happen off camera," explained Jones. "This project will hopefully share my real-life experiences with my fans and show them that I'm just like them. Sometimes people see me as the characters I play, but these stories are my own script."
Watch Coco Jones' "ICU" video below.