J Smash Unveils Incredible Features On "Toxic Perfectionism" Lead Single "THE TRUTH" – SA Hip Hop Mag
2 min read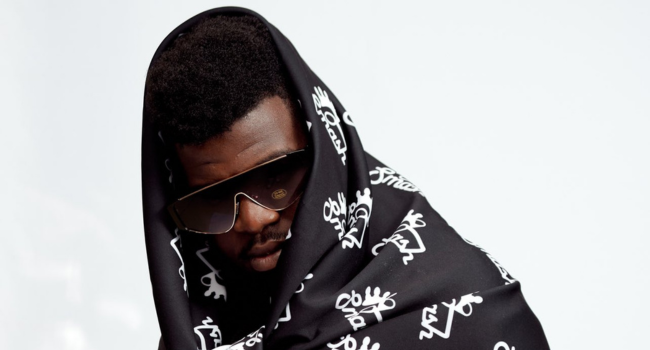 J Smash Unveils Incredible Features On "Toxic Perfectionism" Lead Single "THE TRUTH" SA Hip-hop star J Smash is on the verge to prove yet again the power that comes when great artists collaborate on a song.
The rapper and producer has revealed that his debut album will be released very soon. However, in order to build anticipation for the release of his body of work, he has decided to release the lead single. Taking to Instagram, J Smash announced that he will be dropping a brand-new track titled The Truth.
The Limpopo-born rapper and producer won't be rocking alone on the forthcoming release, rather he managed to assemble the hottest SA rappers right now. Smash will be accompanied by Thato Saul, Youngsta CPT, Kwesta and Flow Jones.
"MIDNIGHT WE FEASTING!!! THE TRUTH Unlocked! 🔓 The wait is finally over! We have unlocked the mystery and are thrilled to present the official art cover. 🔥 Haven't joined the game yet? Swipe left now to discover the phenomenal artist featured on "The Truth" – a collaboration you won't want to miss! 🎶
⏰ Stay tuned as the clock ticks towards midnight when the single drops! #TheTruth #ToxicPerfectionism," he wrote.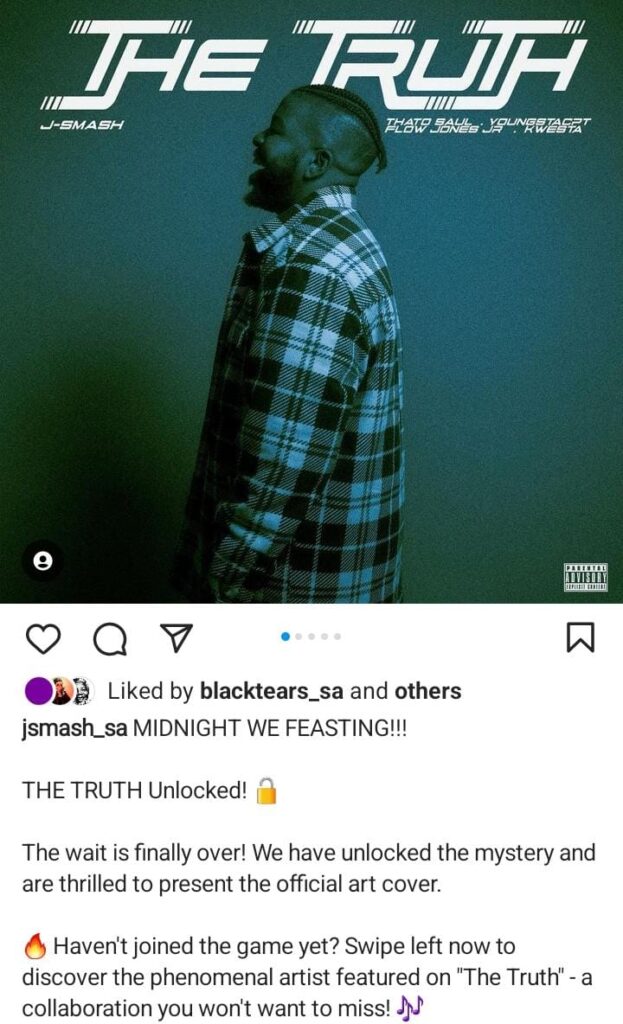 This is not the first this year that J Smash has gathered current hitters in the game. The famed rapper and producer enjoyed a successful spell with his single BNB, in which he featured the likes of K.Keed, MashBeatz, Tyson Sybateli, Flow Jones, and Buzzi Lee.
Smash stated on SlikourOnLife that his upcoming album is his best effort yet and expressed his excitement for the project. "I'm actually working on my debut album now and it's safe to say that the album is like 85 percent done so that's what I'm dropping next. I'm so excited about this one because this is my best work", he said.