Jazmine Sullivan to Headline Leimert Park Juneteenth Festival 2023
2 min read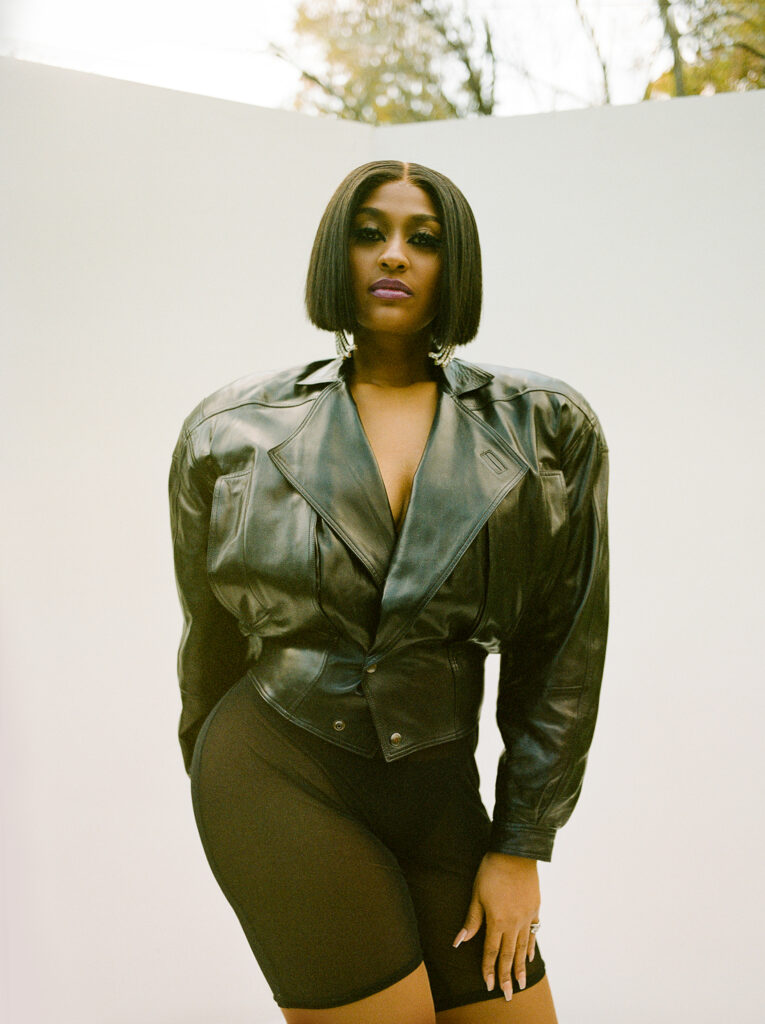 Grammy winner Jazmine Sullivan will headline the Leimert Park Juneteenth Festival on Monday, June 19, at Leimert Park Village in Los Angeles, California.
Still Rising and Elevate Culture, in partnership with Amazon Music, are hosting the fifth annual event, which is free to attend. So far, Sullivan is the only confirmed performer, but more artists are expected to be announced soon.
Sullivan will presumingly play material from her Grammy-winning album Heaux Tales and its expanded edition, as well as previous hits and fan favorites.
Tim Hinshaw, head of hip-hop and R&B for Amazon Music, said, "Leimert Park is the only place to be in Los Angeles on Juneteenth. We are honored to be back here celebrating Black culture with the music, art, fashion, and food we all love. We strive to always create first-class experiences for the community, and we believe this year will be one you don't want to miss."
"I am excited to announce my support and partnership with the tremendously talented and diverse creatives, many of whom are proud Angelenos, as we bring all communities together to celebrate this year's Leimert Park Juneteenth Festival," stated Heather Hutt, Councilwoman for the Tenth District.
Alfred "DJ Qwess Coast" Torregano, Still Rising Corp. CEO, added, "We are honored to host the Leimert Park Juneteenth Festival again in the legendary and world-famous Leimert Park Village. Still Rising Corp. invites everyone to join us in celebrating the spirit of freedom and resilience."
You can watch the Leimert Park Juneteenth Festival livestream on Prime Video and Amazon Music's Twitch channel starting at 4 p.m. ET on June 19.
Get more information on how to attend the festival in-person at leimertparkjuneteenth.com.
Sullivan joined Usher on stage at last weekend's Roots Picnic to perform a special rendition of The Roots' "You Got Me" featuring Erykah Badu and Eve. The latter rapper, who was not credited on the track nor featured in the official video, took the stage alongside Sullivan, Usher and Black Thought.
Although Sullivan has not released any new music this year, she did make the 2023 Oscar Shortlist for Best Original Song with "Stand Up." Sullivan and D'Mile co-wrote this song for the 2022 movie, Till.
In addition to collaborating with Audible for its Words + Music series, she has stayed consistent with playing stages nationwide.
Sullivan's next two stops are later this month as part of the North 2 Shore Festival. She headlines two shows, June 10 and June 23, alongside Jhené Aiko. Slated to join as supporting acts are Queen Naija and Ebony Riley.
On July 16, Sullivan is set to perform at the Broccoli City Festival in Washington, D.C.