"I replaced the hook"- Blxckie On His Contribution To AKA's "Dangerous" – SA Hip Hop Mag
2 min read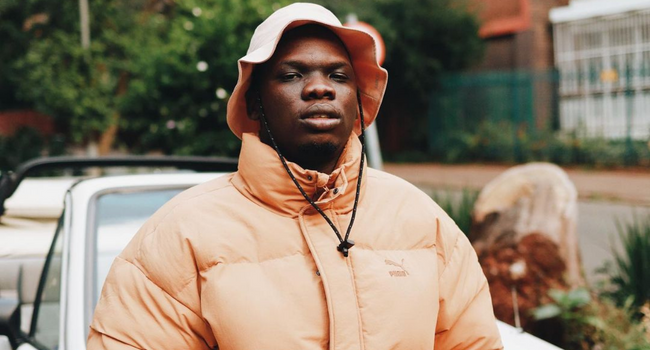 "I replaced the hook"- Blxckie On His Contribution To AKA's "Dangerous." Before he passed away, AKA assembled some of the best artists and producers in the SA music industry for the making of his posthumous Mass Country album.
Blxckie and Nadia Nakai are amongst the artists that worked with the late rapper on one of the tracks titled Dangerous. The track garnered a massive reception amongst SA Hip-hop fans as they gave props to AKA for infusing the Nick Minaj and Meek Mill vibes into the joint.
Blxckie who has become one of the most sought-after artists in SA also flexed his melodious rhymes into the tracks which makes it even more phenomenal. Speaking in an interview in Botswana on The Juice Podcast, Blxckie said that he didn't write anything he sang on Dangerous.
The Durban-native rapper stated that all he did was to replace AKA's voice with his. "The song was already done, all I did was replace the hook," he said. "AKA was singing that hook and then he was like, I want you (Blxckie) to do it with the Rnb vibes. I didn't write anything, all I had to do was just to replace AKA's voice with my voice. So the whole song is his really," Blxckie added.
Speaking on how he received the news of AKA's passing and his reaction Blxckie said; "we were on our way to a show when we heard the news, and you know obviously first few minutes you dont really believe it."
"There are just a lot of things that happen, a lot of liars also, so at first you're like nah, and then you know just like the evidence started coming out. It was a very sad day, and still a sad time and after that, Costa also. So it's just been downhill for a very long time in terms of legends, artists and peers just getting lost." Blxckie said.