Emtee Explains Why Dating Pearl Thusi Would Make So Much Sense – SA Hip Hop Mag
2 min read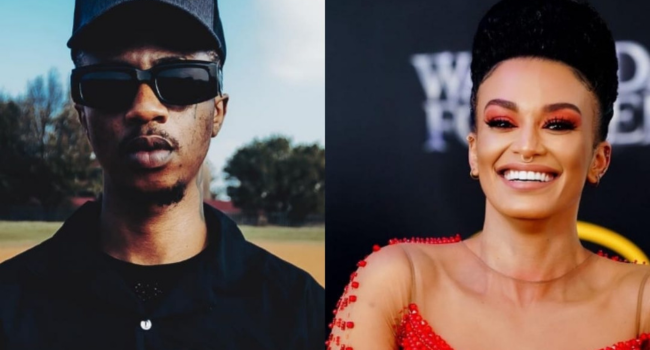 Emtee Explains Why Dating Pearl Thusi Would Make So Much Sense. Emtee has frequently declared his admiration for Pearl Thusi in public. The award-winning rapper recently posted a photo of the famous actress dressed in a stunning costume and stated his affection for the Queen Son actress.
Taking to Instagram Live, Emtee said that he is not going to delete the post and what he said about Pearl Thusi. "I meant everything that I've said on that post, my intention was not to disrespect anybody, as far as I'm concerned and as far as my knowledge goes, she's single," Emtee said. "That post was not to disrespect nobody and I'm not gonna take it down because I really love Pearl man."
Emtee went on to say that a relationship between him and Pearl Thusi would make perfect sense to his fans and the business world. "At the end of the day a relationship between me and Pearl Thusi will make so much sense to the public, to the hood, to everything, to cooperate, will be rich," a buoyed Emtee said.
"The whole hood is gonna be happy for a n*gga, even my supporters out in America, my supporters all over the world they will be proud of the n*gga and that's true. I ain't lying and I ain't disrespect nobody. Im in love Pearl, the Lord is my witness," Emtee said.
In order to demonstrate his devotion to Pearl. Emtee went on to address people's concerns regarding his marriage. "N*ggas talking sh*t saying dont you have a wife? N*gga, any b*tch I'm involved with should know that I'm gonna cheat on her with Pearl Thusi," Emtee said.