Delomar Teams Up With Bounty Killer For Bouncy 'Round And Round'
2 min read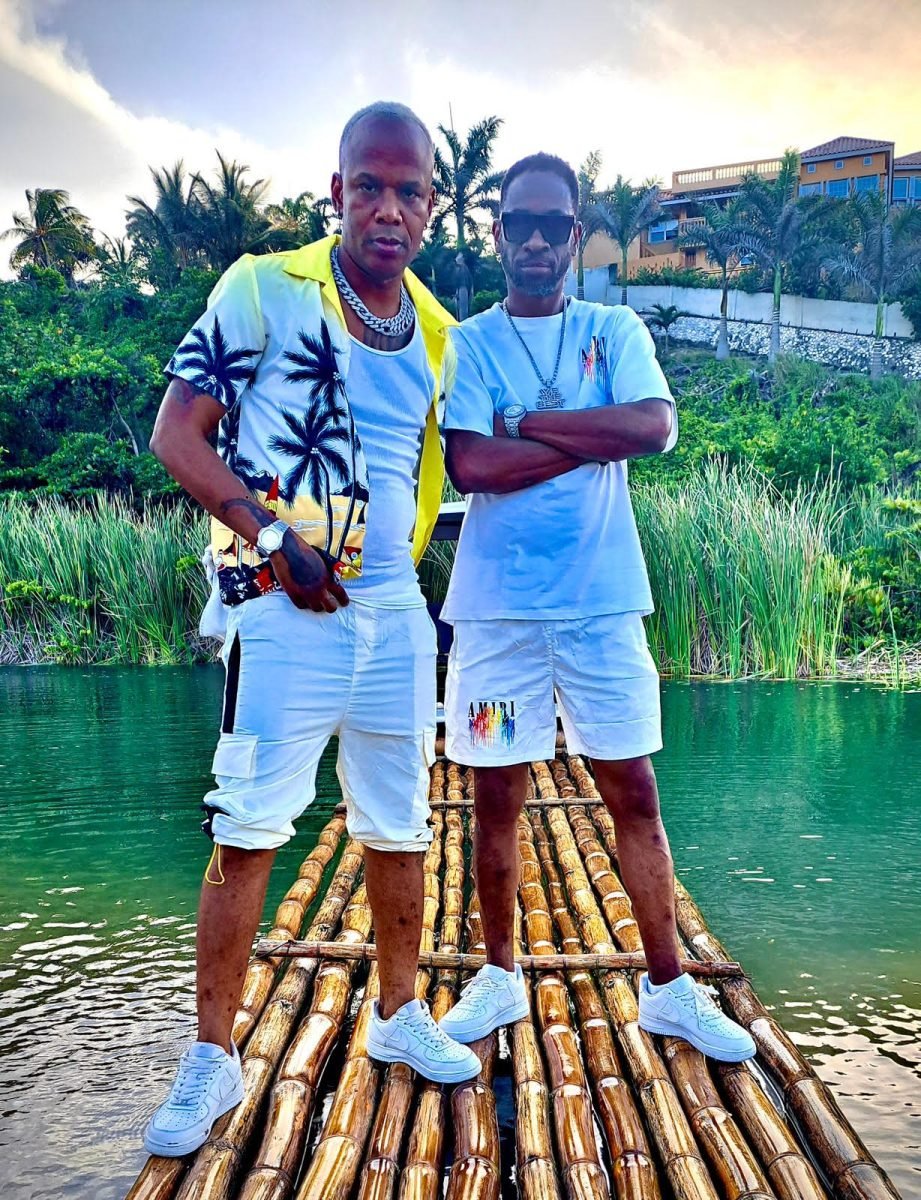 Boosted by the positive reaction to his latest projects, dancehall star Delomar RDX is going full speed ahead with the release of projects through his label, Reckit Ralf Music. He is particularly pleased with the response to the racy street banger 'Round and Round' featuring the dancehall legend Bounty Killer.
"My collaboration with Bounty Killer, Round and Round is doing very well, so many people want the song, over 150 email requests from disc jockeys all over the world so far and counting. Every time I post something about the song, my social media page lights up," Delomar RDX said.
A booty-bouncing video for the project was released last week, racking up thousands of views on Youtube. The video featured Delomar and Bounty Killer cavorting with bodacious babes showing off the latest dance moves on bamboo rafts on a river and high-flying moves on the khaki sands of the south coast locales.
"The video really shot; the girls slapped it weh. It is a high energy video and it really showcases a more fun side of dancehall which is what I am known for as an artiste" he said.
Delomar credits Bounty Killer for his continued support for what he called a 'historic' single.
"Bounty has been giving me a lot of support and it's a great look and i give thanks. The comments from the fans even before the video released was that they can't wait to see it." he said.
Delomar RDX will be turning his attention towards another single, Bum, produced by Martinique-based Joli Rouge Sound, the brain trust behind the rhythm for the RDX runaway hit titled Jump. "I intend to make the most of Bum, because it is doing well in Europe now, so it's only fair that I explore my options there, who knows, I might be touring Europe shortly," Delomar said.
Delomar, known as one-half of the musical duo RDX, has dropped several songs since going solo in 2020. He gained worldwide popularity while a part of RDX with dancing songs, including 'Dance', 'Everybody Dance', 'Dancers Boom', 'Daggering', 'Bend Ova', 'Kotch', and 'Shake Your Bam Bam'. Delomar is making his mark as a solo artist, with releases such as 'Breeze', 'Dancers' Unity', "Gangster Party" produced by Troyton Music 'Bounce' produced by Bobby Konders, 'Siddung' produced by Y Rush and so much more.