Popcaan's 'Earth Angel', Buju Banton's 'Coconut Wata', And 7 More New Songs
3 min read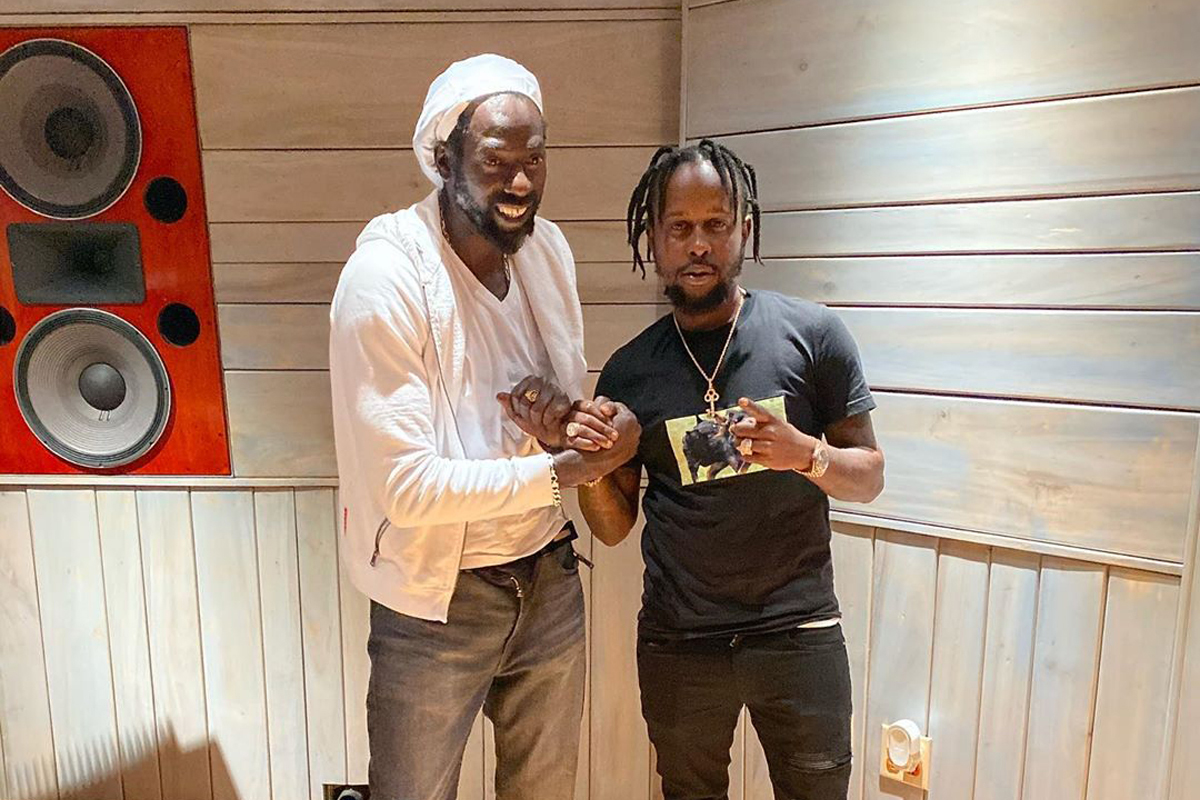 Every week our writers at DancehallMag highlight new Jamaican songs and videos you should add to your Reggae, Dancehall, Trap, and R&B playlists. This week we have new drops from Popcaan, Aidonia, Alkaline, Vybz Kartel, Rytikal, and Buju Banton, plus newcomer RajahWild lands a sizzling summer banger with his track Wild Out. There are lots more to enjoy below.
If you have favorites of your own, feel free to send suggestions to editor@dancehallmag.com.
Popcaan – Earth Angel
The Unruly Boss gets candid about his latest love affair with a significant other he has dubbed, Earth Angel. From an intimate rendezvous "up in a di bush," to places in "Portland" and "Highgate,"Popcaan holds nothing back when detailing these encounters. Listen more here:
Buju Banton – Coconut Wata (Sip)
"Coconut wata good fi you heart," Buju Banton says to the disreputable ones and those he now considers fake friends. "Sip Sip Sip Sip Sip" he encourages them to clean their hearts, adding in verses, "Some man ah move funny when dem buck up in ah money and gal … pu##y make mi find out ah who a mi real pal. Ah money make me know ah who ah di real general." Listen more here: 
Charly Black – Short Up Shorts 
Charly Black has the secret sauce for bringing the vibes. In Short Up Shorts, the self-styled 'Country Boy' lightly samples Red Rat's 1996 hit, Tight Up Skirt, on an airy new beat by producer, Crawba Productions. The single forms part of Black's new 15-suite EP, No Excuses. Check out the music video below:
RajahWild – Wild Out 
Rising talent RajahWild is sure to have listeners turning up the volume on his new hit song Wild Out for the weeks to come. The fan-favorite track appears on the hypnotic Big Bunx Riddim produced by ZimiRecords.
Aidonia – WOIE
Aidonia's WOIE is another big hitter this week, delivering optimum party vibes for the summer. The new track arrived with an Xtreme Arts-directed music video to find the 4th Genna boss dishing his signature flows, surrounded by a slew of bendy dancers. Watch more here:
Patrice Roberts, Tarrus Riley – All My Love
Soca sensation Patrice Roberts has teamed up with Jamaica's very own Tarrus Riley for this rhythmic cross-genre mix, All My Life. The two singers take to the easy-sounding calypso beat, produced by Rohan "Patexx" Rankine for a sweet lovers exchange; "Just maybe you might be the one, so before you leave, mek I give you all my love. Come take it … all my love, take it," Roberts teases in her verses, while Riley pleads, "Baby just keep it for me, don't give it away now." Check out the Xtreme Arts-directed visuals shot in Kingston, Jamaica below.
Alkaline – If Dem Eva
Alkaline says it's "badness to the death" in his new release If Dem Eva. Threatening his rivals, he says, "Gun in a mi jeans, simple 'cause we never fret, soul tek with the intratec, ah nuh nuttn fi go stop a breath." Listen here:
Vybz Kartel – Come Sit Down
Vybz Kartel is at it again, coming through this week with another new track dubbed, Come Sit Down. Insisting the "boring gals" take a backseat in this one, the Worl Boss says, "All a di goodas goodas dem, ah fi yuh time now." The song, produced by Vybz Kartel Music, dropped with new visuals to stage a lone video vixen bringing his lascivious narrative to life.
Rytikal – Mirror 
Rytikal is as guarded as ever in his new single Mirror. Suited in warrior-style gear in the music video, the Dancehall deejay takes to the Hapilos Records-produced song to denounce the negative influences around him, declaring the mirror is his only competition. "Mi competition ah di mirror, mi nuh see you, mi nuh see nobody, mi nuh see doubt … so miraculous, mi nuh give up,"  he sings in lyrics.