Kiana Ledé Releases New Album 'Grudges'
2 min read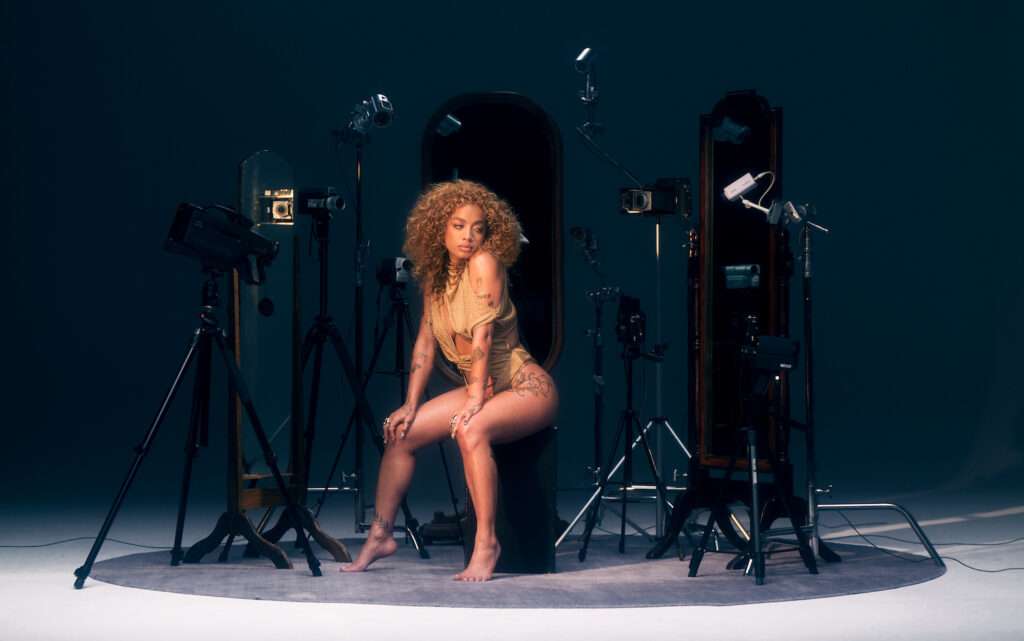 The wait is over. Kiana Ledé has returned with her sophomore album, Grudges, via The Heavy Group/Republic Records. The 17-track album arrives three years after the release of her debut album, KIKI (Deluxe). 
Grudges includes features from Bryson Tiller, Khalid and Ella Mai. The latter act appears on the second single, "Jealous," which Ledé unveiled on her birthday (April 3). 
"I wanted to have a strong R&B girl moment like I did with Kehlani and Ari [Lennox]. I'm such a big fan of them and bringing R&B artists together. Once I heard it, I was like, 'I know she'll f*ck with this' — and she did," Ledé told Rated R&B when asked about why she recruited Mai.
Over scratchy guitar chords and a gush of fluttering hazes, the title track finds Ledé layering her dynamic vocals with a roster of guests, including Kyle Dion, Sinéad Harnett, Destin Conrad and Joyce Wrice, for self-reflection.
On "Damage," Ledé shuns an ungrateful lover and emphasizes the pain they have caused, making it clear that she is not interested in reconciling with them.
Then, in "Same Type," Ledé sings over a melancholic piano beat about struggling to differentiate between a good man and a bad man.
Grudges also includes the other two singles "Irresponsible" and "Deeper." The former track, was released in September 2022, as the lead single. It was instantly given a supporting visual, directed by Michelle Parker. 
For "Deeper," the intimate track came out days ahead of the Grudges announcement. Nija Charles, one of the first five nominees for Songwriter of the Year in the Non-Classical category at the 65th Grammy Awards, co-wrote and co-produced credit on the song.
In a spring interview with Rated R&B, Ledé spoke about the inspiration behind Grudges. 
"I've been through a lot of drama and trauma, but I am looking at everything from a more mature, balanced perspective. Music is a space that I like to have to get some relief, and you'll definitely hear the space I've been in and the things I've been going through in the last two to three years," Ledé told Rated R&B.
Listen to Kiana Ledé's new album Grudges below.