Tatik Shares A Lesson On Purpose, And 10 New Songs
4 min read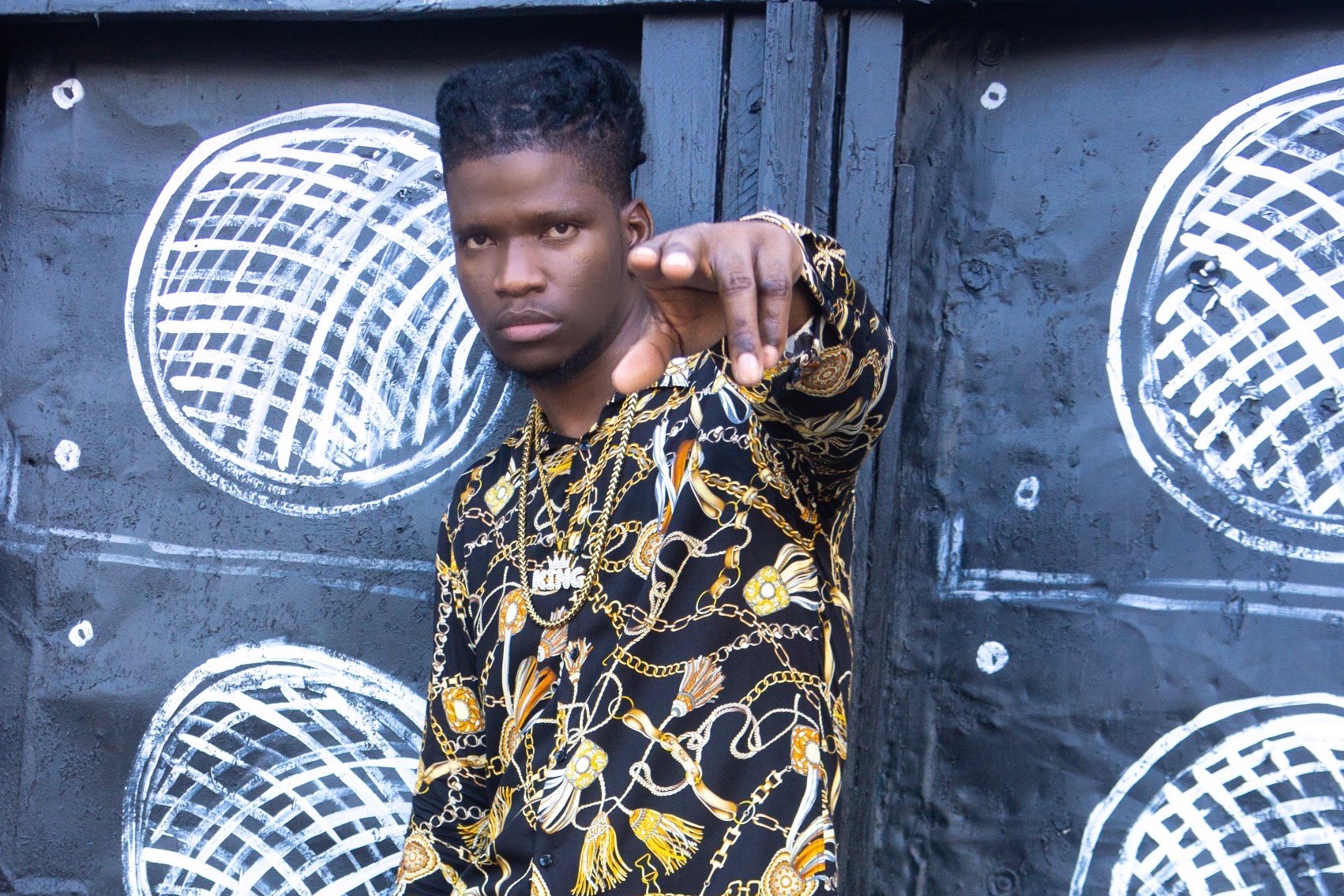 Here's a collection of 11 new songs from rising Jamaican stars, veterans, and Grammy-nominated artists that we think are worth checking out this week.
Whether you're in the mood to do some cleaning around the house, some dancing, or some quiet soul-searching, there's something on the list below for everyone.
Tatik – Purpose
Dancehall artist Tatik centers himself on this Reggae track about avoiding distractions and keeping one's purpose in sight. He reminds us that walking in one's purpose requires a cool head and dedication and that he's been operating in that space on his journey, despite the attempts to distract or derail him. The song is relatable, and feels right at home on the Ginger riddim, a Reggae juggling by German production house Silly Walks. They have more versions on the way from Yaksta, Konshens, and Eesah.
Stephen Marley – Old Soul
A song that establishes its intentions from the first strum of the guitar, Stephen Marley's Old Soul is a warm, heart-tugging track overflowing with nostalgia and familial love. It packs the rich soul of the Marley legacy into a thoughtfully crafted lyric video, complete with never-before-seen photos of the historic family and the man behind it all, the legendary Bob Marley. Watch the video below:
Valiant – Muhammad
Valiant's impressive ability to switch between light-hearted, party-bumping songs and introspective ballads makes him especially unique, and he reminds fans of that quality with his latest single, Muhammad. The track inspires reflection as Valiant does the same, singing about his fighting spirit in the midst of challenges.
Byron Messia – Emergency
Byron Messia takes on depression and a near-death experience in his latest single, Emergency, produced by Ztekk Records. The Kittitian Dancehall star also addressed the blame he seems to have gotten for his hit song Talibans – which, he sings, has been labeled a contributor to violence. Check out the single below, which marks a step in Messia's buildup to his highly anticipated album, Sad & Famous.
Govana – Grandmaster
Govana and BRT Weekend combine for an entry that is sure to spice up any summer playlist. A lyrical treat, Grandmaster sees Govana creatively disregarding a life filled with problems, in favor of the view that though his problems are many, at least they have nothing to do with a lack of access to women or money.
Jah Vinci – Rave
Jah Vinci continues his throttling resurgence with a track for the good times. His full vocal range on show, and Rave is exactly what it was intended to be – an interestingly mellow and laidback take on mind-bending, party-rocking fun, complete with loads of women.
Blvk H3ro, Dre Island – Annabella
Grammy-nominated artist Blvk H3ro has joined forces with Dre Island for this fusion of Afrobeats, Dancehall and Pop, Annabella. Described by Blvk H3ro as a song capturing "…the essence, the aura, [and] the energy of that woman that just catches your eye", Annabella is a groovy track that comes with a spellbinding music video you will be hard-pressed to look away from.
Bugle – LIV
Making their bid for a space on your summer playlists are Bugle and ZJ Liquid, who are the talents behind this energetic roof-raiser about simply living one's life, especially in light of summer fast approaching. The track polishes Jamaica as the place to be this summer, and bolsters that message with sentiments about the country's reputation for being a place of fun and good vibes. Its music video, in which Bounty Killer makes a cameo, also captures the vibes of the summer and drives home the song's fun themes about partying and living life.
Stalk Ashley – Top Body
Stalk Ashley grounds herself in this sensual, Dancehall R&B fusion track, produced by Dre Skull. She praises her lover and expresses her desire to spend her life with them, and sings that nobody knows her body better than her lover.
Khalia – High
The Jamaican-born Londoner, Khalia tapped into Collie Buddz's Cali Roots Riddim for this cheeky love letter to marijuana. The song could very well be dedicated to a lover, as Khalia seemed to have intentionally weaved her lyrics in ambiguity for that purpose. Captivating nonetheless, check out the single below, which is produced by Collie Buddz and J-Vibe.
Sizzla – High Grade
Opting for a more obvious declaration of his love for the herbs, Sizzla is back in familiar form with the aptly-named High Grade – a track produced by Pandemic Records. The lively Dancehall tune should resonate with 'herb' lovers all over, as Sizzla shines in a niche he's been no stranger to.