Roiii Shows Off His Girlfriend In A Lovely Dedicated Post – SA Hip Hop Mag
2 min read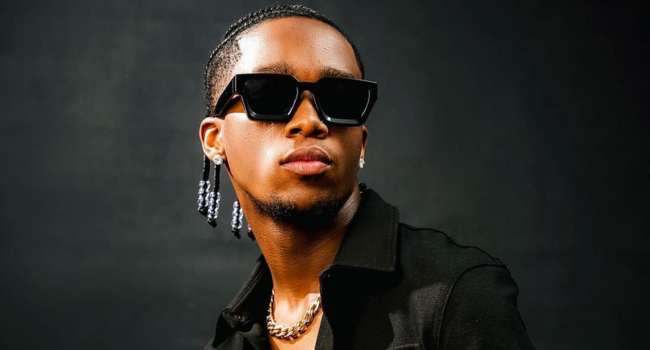 Roiii Shows Off His Girlfriend In A Lovely Dedicated Post. Roiii's rise to success in the rap scene has been beautiful to watch, but could it be more beautiful than his romantic relationship?
Taking to Instagram, the Skhanda World last-born presented beautiful photos of himself and his lover alongside a lengthy dedication to her. The rapper expressed his love for his girlfriend as he delve into the so-called "gone boys worldwide" frenzy.
"I used to think love was a chemical reaction, I used to think a relationship was an agreement between two individuals an emotional transaction. I've been loved before "I'm not your man babe" I said,
I believed anyone that loved me was facing a serious case of miscalculated heart contractions. That's when I met you, and met you again and again and another, Hoping that these dates were nothing but social interactions, But we dined, we wined we dated, Too prideful and afraid to commit to anything but myself, I was like the way you made me feel," wrote Roiii.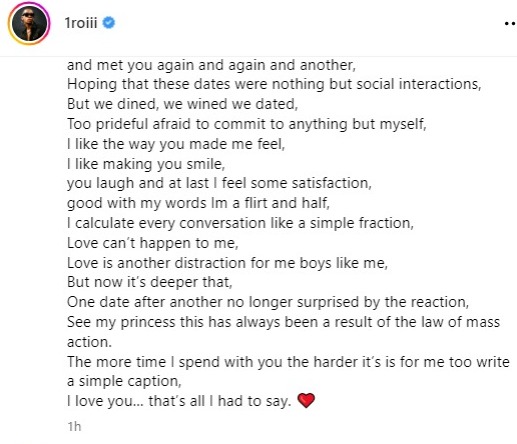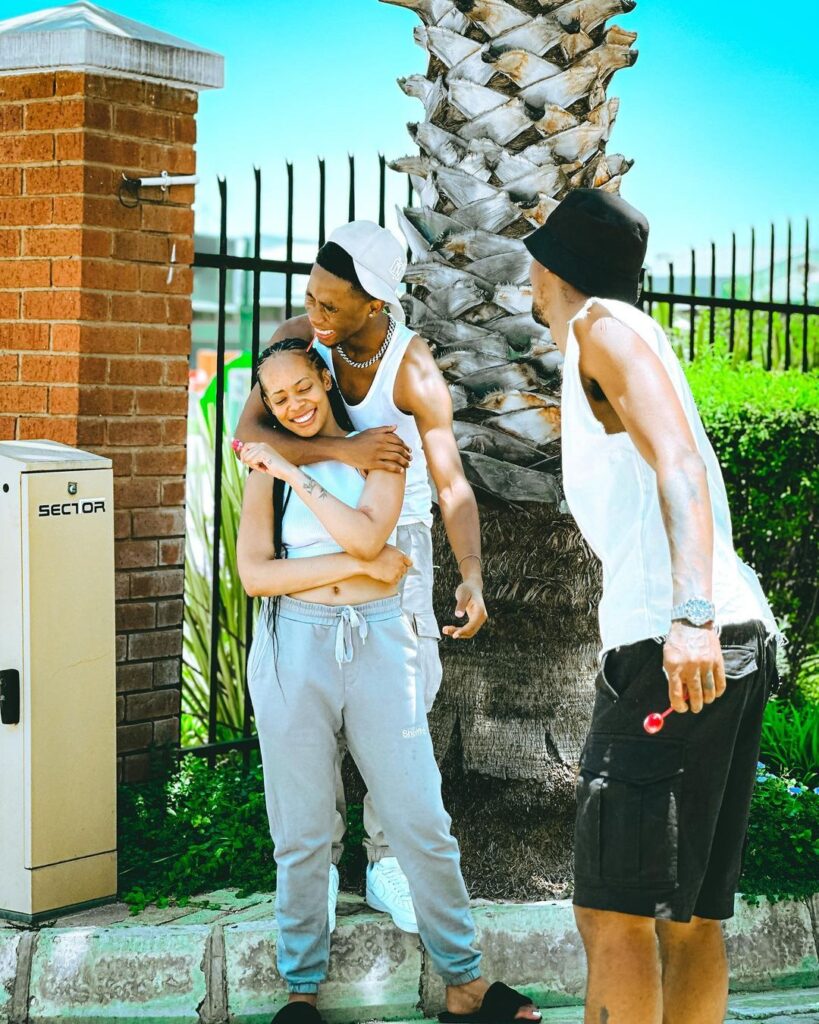 "I like making you smile, you laugh and at last, I feel some satisfaction, good with my words Im a flirt and a half, and I calculate every conversation like a simple fraction, Love can't happen to me, Love is another distraction for me boys like me, But now it's deeper than, One date after another no longer surprised by the reaction, See my princess this has always been a result of the law of mass action. The more time I spend with you the harder it is for me to write a simple caption, I love you… that's all I had to say." ❤️