Gigi LaMayne's "Menzi Ngubane" A Star-studded Line Up With Robot Boii, Lady Du, MustBeDubz & Ntosh Gazi – SA Hip Hop Mag
2 min read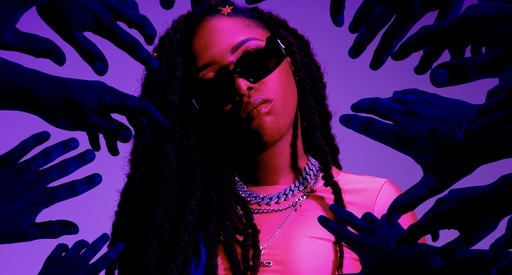 Gigi LaMayne's "Menzi Ngubane" a star-studded line up with Robot Boii, Lady Du, MustBeDubz & Ntosh Gazi. Musical innovator Gigi LaMayne launches a revolution in sound as she enters her new musical era with her latest single "Menzi Ngubane,"  out now via Berlin based label Paradise Sound System. This electrifying new track offers a tantalising glimpse into what fans can anticipate from the artist's forthcoming album which will further solidify the musical force she is both locally and globally.
"Menzi Ngubane" is a ground-breaking blend of hip hop, amapiano, and Afrobeat that encapsulates Gigi LaMayne's talent for merging genres and creating a sound that is unmistakably her own. Its infectious rhythm, compelling beats, and thought-provoking lyrics are sure to captivate listeners around the globe.
"In my home, music knew no boundaries. From the unique sounds of the Commodores to Whitney Houston's power, we embraced it all. I watched as my family played sounds from around the world on our old radio. I began as a poet and found my way into this wonderful world of music," shares Gigi LaMayne.
"Hip hop is a playground of versatility, a space that's both fluid and defined. It's adopted samples, symphonies, 808's, and gospel vocals all in the name of creativity. Why not invite hip hop into other genres? I see myself as an instrument of hip hop, and these genres as the sounds of world music. Drawing inspiration from South Africa to Ibiza to Nigeria, I strive to create a perfect world music offering, still inspired by the sounds of Africa. Amapiano and Afrobeat are on the rise, and I want to infuse them with some hip hop flavour. Rhymes and melodies: That's my showcase from Africa to the world."
Gigi's musical journey is a testament to her diverse upbringing and global influences. In "Menzi Ngubane," she teams up with a star-studded line-up including Robot Boii, Lady Du, MustBeDubz, and Ntosh Gazi, creating a sonic experience that transcends borders and captivates listeners.
Beyond "Menzi Ngubane," Gigi has more surprises in store. An upcoming collaboration with UK artist Megatronic promises a fusion of cultural influences that will further cement Gigi LaMayne's status as a boundary-pushing artist.