Muni Long Enlists Usher for 'Hrs & Hrs (Remix)': Listen
2 min read
Muni Long still has time for her 2021 hit "Hrs & Hrs." The Grammy-winning singer/songwriter has released an official remix featuring Usher.
The "Hrs & Hrs (Remix)" is an impressive shine job, leaving Long's verses intact while Usher delivers a fresh verse.
In Usher's verse, he reflects on a time when he was too focused on himself, but now he acknowledges that he is nothing without the love of a particular woman and happily basks in its glow.
"Where would I be if I didn't have you? / I'd be a fool / What's mine is yours and is ours / Yes it is / I've never been in love like this / A love like us / Is exactly what I need / Every night for some hours, " Usher glides with his romantic vocal acrobatics. 
Long and Usher gave a sneak peek of the "Hrs & Hrs (Remix)" during Usher's performance at the Lovers & Friends Festival in May.
During its initial run, "Hrs & Hrs" achieved various levels of success. The song has now amassed over 176 million streams on Spotify, topped urban radio, earned platinum status, and even won Long her first career Grammy for Best R&B Performance.
Long released Public Displays of Affection: The Album with the rise of "Hrs & Hrs." The album bundled two EPs with the same name and some additional tracks. That expanded album was featured on Rated R&B's 30 Best R&B Albums of 2022 list.
Long has been seen working in the studio with Bryan-Michael Cox, Johntá Austin, and Jermaine Dupri.
Additionally, Long made an appearance on the Fast X soundtrack, contributing to the song "Angel Pt. 1" alongside Kodak Black, NLE Choppa, and JVKE.
Another version of the song, "Angel Pt. 2," was released featuring Long, Jimin of BTS, Charlie Puth, and JVKE.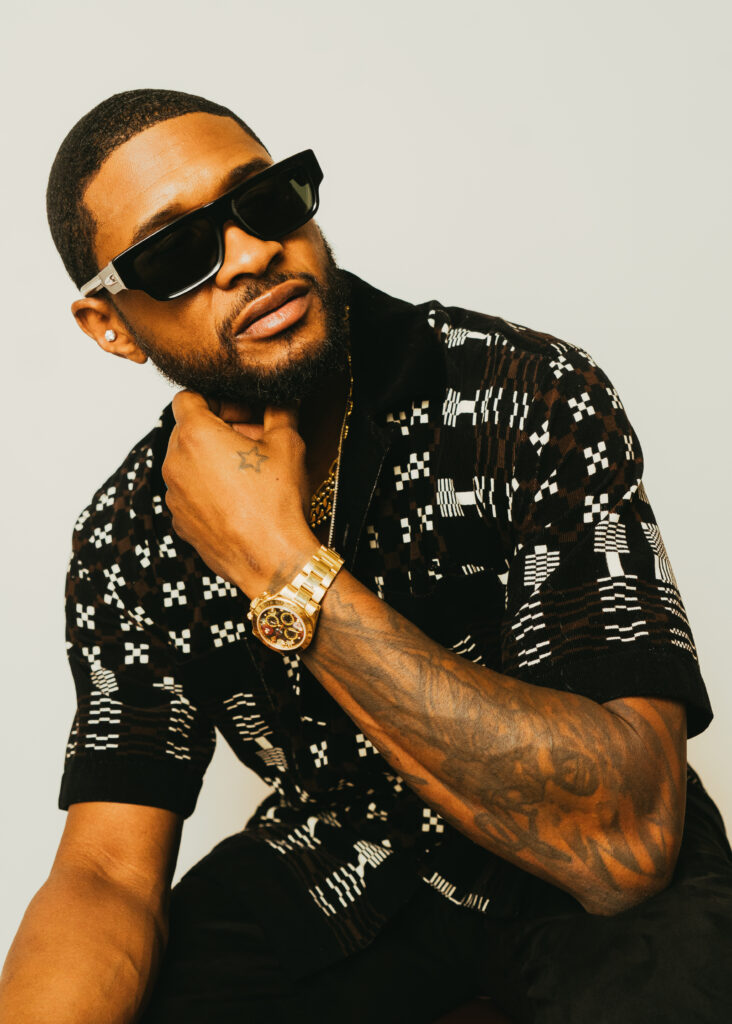 As for Usher, his current single "GLU" reached No. 1 at R&B radio and on Billboard's Adult R&B Airplay chart this week. It's his seventh No. 1 on the latter chart.
The Avila Brothers, Sean Garrett, and Lil Jon co-produced "GLU," which is the first single from Usher's upcoming ninth album, set to release on gamma.
Stream "Hrs & Hrs (Remix)" by Muni Long and Usher below.