Priddy Ugly Reveals How Kgosi Mahumapelo Manipulated Bontle Into Appearing On "I Do" Music Video – SA Hip Hop Mag
2 min read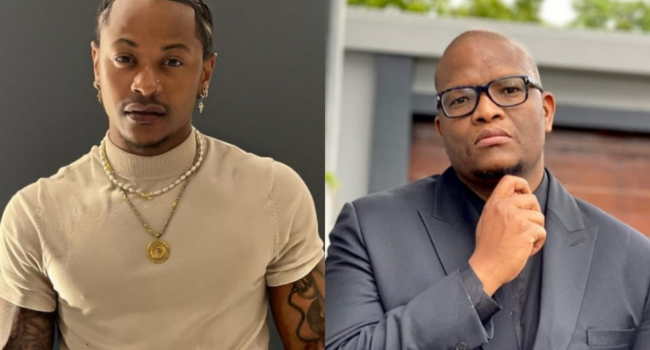 Priddy Ugly Reveals How Kgosi Mahumapelo Manipulated Bontle Into Appearing On "I Do" Music Video. Ambitiouz Entertainment owner Kgosi Mahumapelo has been known to be goal-oriented in the day-to-day running of his record label. Even though he had a fallout with other artists at the stable, Kgosi has always found ways to come up with creative ways to make good music.
Ambitiouz Entertainment housed a slew of hit songs and one of them that rocked the culture is LaSauce's I Do featuring Amanda Black. During an interview on Choppin It With Bhuda T Podcast, Priddy Ugly unpacked the events that took place leading him and Bontle to be role players for the I Do music video.
"We got approached to do this LaSauce music video featuring Amanda Black, leading up to the video, Kgosi speaks to me and he's like yo man this is the song that I have. So this is how he said, he's like yoh, I want you guys (Priddy Ugly & Bontle) to get married, but on TV for TV," said Priddy Ugly.
Priddy Ugly expressed how he and his wife Bontle were left confused about what the Ambitiouz Entertainment owner was asking them to do. The rapper further revealed how Kgosi explained his idea to them and their roles in the music video.
"He's like ok cool, I got this idea for this song, it's gonna be a LaSauce song she's this new artist I just signed," he said. "So Kgosi was like this is the video, and this is how I want us to do it like. First, we are just going to post an engagement ring and that's it and people are gonna go crazy. The next thing we gonna post wedding pictures and everyone is gonna congratulate you. We let them talk about it for a week, then the next week we drop the music video," Priddy Ugly said.
After getting Kgosi's idea for the music video, Priddy said that Bontle turned down the idea and refused to do it. But the Ambitiouz Entertainment owner found a way to lure her to accept. "Bontle turned it down and she was like no we are not gonna do that," Priddy said. "The big OG actually gave us an ultimatum and he was like ("Bontle, Priddy is my artist, so he needs to do this, you will be damned if you let me do it with Priddy and someone else and not you. He was like, maybe we can get like a Boity to do it").