Spice's 'Jealous' And 9 More New Songs
4 min read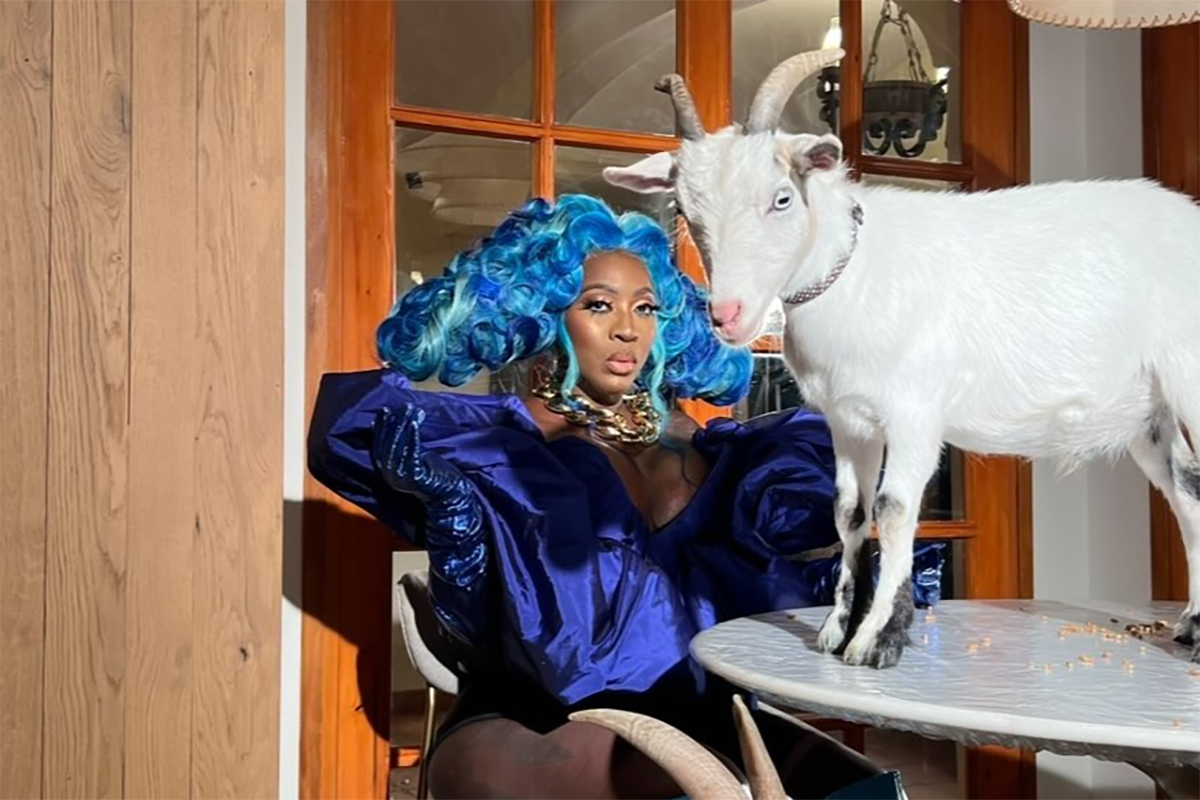 Every week our writers at DancehallMag highlight new Jamaican songs and videos you should add to your Reggae, Dancehall, Trap, and R&B playlists.
This week we have new drops from Spice, Shenseea, Alkaline, Valiant, Skillibeng, Ding Dong, Beenie Man, and more.
If you have favorites of your own, feel free to send suggestions to editor@dancehallmag.com.
Spice – Jealous 
The 'Queen of Dancehall' dabbles in a little Afrobeat with her new single Jealous, as the music video, directed by Bling Blang, submerses her in African-style scenes. In the track, Spice says, "Who nuh like me, I couldn't care less. Me ah dance cause mi happy and blessed", adding that she maintains a stress-free life by staying clear of drama and mess. As for her haters, they're, "Jealous because I'm killing them …" she brags on the hook. Watch more in the video below. 
Shenseea – Talk Truth 
Shenseea addresses a slew of rumors in her new single Talk Truth – even the one surrounding her alleged romance with music producer London on da Track. "Shut Up! … Mi nuh care wha' you think!" she dishes in the verses before attacking her critics; "Dem a chit, dem a chat … ah wonder if me date London on da Track," and, "Dem ah wonder if a surgery me do or squat." She goes on to tell the so-called "prophets", who think her career will sink that she is destined for success, and just wait till her album drops! Listen more here: 
Coi Leray – Radioactive Featuring Skillibeng
American singer Coi Leray goes in heavy on Dancehall for her single Radioactive. The song, which appears on her newly debuted album COI, not only features Easyde star boy, Skillibeng but also comes bearing an all-too-familiar toast from veteran artist Chaka Demus (of the duo Chaka Demus and Pliers). The old timer launches to dedicate this one to "all di gyal dem with the angel face and devil heart," reiterating the introduction of his 1992 hit, Murder She Wrote. Leray takes over to deliver her sultry, Disco-Pop-infused verses on a pulsating instrumental before Skilli 'smoke dem" with his signature thug-style flows. Listen here: 
Byron Messia – I Hate Bryon
Byron Messia talks about the hefty price of his newfound fame in his latest single, I Hate Byron. Proclaiming himself, "Dancehall's Most Hated," the St. Kitts and Nevis artist tackles the critics who have withheld his much-deserved "ratings". He states in the song, " Money nuh change me, me make a couple changes 'cause the 'mount of hate and pain weh the fame bring" adding, "Since mi gone global, bag ah man deh pon mi case but mi nuh f…k no man." Check out the Shane Creative-directed music video below: 
Ding Dong – Sugar Daddy
Ding Dong has the new anthem for all the sugar daddies out there, and popular disc jockey DJ Black Boi makes a starring role in the music video. As the Ravers Clavers boss glamorizes the "Sugar Daddy" role, detailing his lavish spends to "pay fi dem body", trips overseas, and gifting cars, Black Boi decked in a snugly fitted fur coat and beach shorts takes his beau on a day well spent in luxury. Watch below:
Malie, Jamal – Scam
Dancehall deejays Malie and Jamal say they are expert scammers in their new collab, Scam. Reaping millions from their schemes, such as the one with 'Miss Jen in Maryland', the two brag about buying houses for their mothers, while rocking expensive brands and jewels.
Alkaline – Open A Brain
Alkaline's new track titled, "Open A Brain" speaks for itself, unleashing poetries of threats and mortality. In the Autobamb Records and SartOut Music-produced single, the Champion Boy deejay demonstrates his genius with textbook riddim-riding flows as he takes to beat. Listen more here:
Nation Boss – Resistance
In this new release Resistance, Nation Boss asks the almighty to "Guide me from my enemies, guide me from my friends." It's not the effects of the weed they smoke that has made them red in the eyes, he says, instead it's the jealousy that grips them. Listen more in the Moringa Boss Music-produced song below. 
Valiant, Skillibeng, Kraff – Real Estate
Valiant, Skillibeng, and Kraff are the ultimate big spenders in their new track Real Estate. The three share a few details of their affluent lifestyle with Valiant dishing insights into the real estate game, while Skillibeng brags about his "ultra living", adding, "Mi life so pretty, shine suh till me blinging … fvcking filthy, rich ah understatement." Kraff goes on in his verses to talk and a big talk – Listen more here:
Beenie Man, Tugstar – Back Up Pon It
Beenie Man proves he's still quite the ladies' man in this new collab, Back Up Pon It with Tugstar. Produced by DJ Kemo and Haus Records, the single finds the Dancehall vet rekindling his age-old tagline, "Gimme the gal dem wid di wickedest slam," as he and Tugstar encourage the ladies to "back up on it" on an energetic Dancehall beat.