Maglera Doe Boy Opens Up On How "Diaspora" Album Changed His Life – SA Hip Hop Mag
2 min read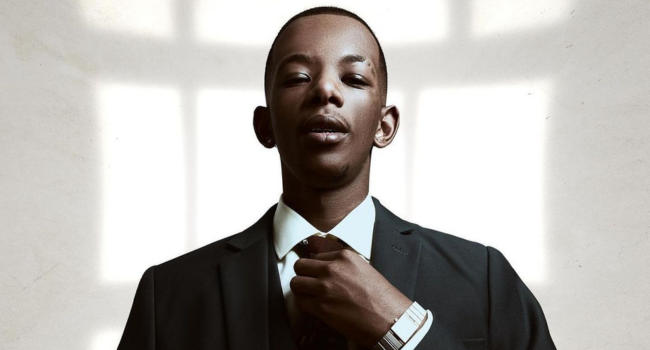 Maglera Doe Boy Opens Up On How "Diaspora" Album Changed His Life. Maglera Doe Boy's debut album Diaspora painted a vivid picture of the ghetto life, which included its own set of struggles and tragedies.
Not only did the project demonstrate the hardships in the townships, but Diaspora also revealed Maglera Doe Boy's exceptional talent as an artist. The rapper flexed his technical command of the English language, as well as his amazing intelligence.
Speaking during an interview on SlikourOnLife, Maglera was asked to highlight how his debut body of work transformed his life. "How would you say your debut album Diaspora changed your life?" In response, Maglera said that the album was a self-reflection since he experienced most of the things he talked about.
"Diaspora changed my life because, in the process of making it, I found myself a lot," he said. "The project was about being still so I found a lot of the stuff I was talking about was myself directly even though like I would say I made it for the kids in the hood but I'm a product of the township also. So it made me sit still as I was saying. But right now we are outside because we amping it up a bit," he added.
Maglera explored his own family structure on his Diaspora album and gives praise to his mother in the song "God Is A Black Woman." "That song doesn't come up from just saying like God is a black woman as in like the stories that we all know, that Eve's genes exist in the black woman first, she can literally create every flavour of race we have on this planet. But it also came from, my God is a black woman."
"The first God I saw was my mother when I was sick who would heal me when I wasn't feeling okay who would give life to me, said Maglera. All of those moves come from that nine to a ten-year decision when I was like I don't think I wanna call women the B-word anymore. I don't think I wanna swear on my songs anymore and it's like the ladies love it." He said during an interview with Zingah.