Emtee Reacts To Nasty C's Born To Win Music Video Reaching 1 Million YouTube Views – SA Hip Hop Mag
2 min read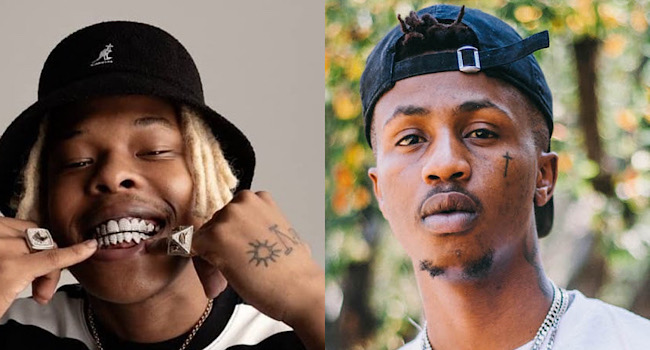 Emtee Reacts To Nasty C's Born To Win Music Video Reaching 1 Million YouTube Views. SA Hip-hop sensation Nasty C came through with the Born To Win music video featuring fellow rapper Emtee. The music video was released three weeks ago and it immediately garnered a tremendous amount of attention.
The music video has amassed 1 million YouTube views, according to the Twitter account Chart Data SA, proving the frenzy it generated upon release. "Born To Win" @Nasty_CSA feat. @emteerecords has now surpassed over 1 million video views on YouTube, becoming the fastest Hip-Hop song to cross this mark in 2023. *3 weeks*," read the tweet.
Emtee has once more displayed his incisive tongue on Twitter, saying that the success of the Born to Win music video was to be expected. "Ni expecte ini kanti?" Tweeted Emtee. Both Nasty C and Emtee are expected to drop albums this year. Unlike Emtee, the Durban-native rapper has specified when his album is going to drop.
The Hell Naw hitmaker said that fans should expect his project around July or August. The album is coming, hopefully, July, if not July, August, very early August like the first week of August," he said. "The date is not really a special date or anything like that, it's just that's when it will be ready. Im working on it right now, he said.
Recently, Nasty C hoped on Select Play's track Better Than This along with Tellaman and Manana. As if that is not enough, the award-winning Zulu rapper took to Twitter and teased a new song which he is yet to announce its release. The song is titled 'No More.'