Rosh Reign Teams Up With Jahmiel For 'If I'
3 min read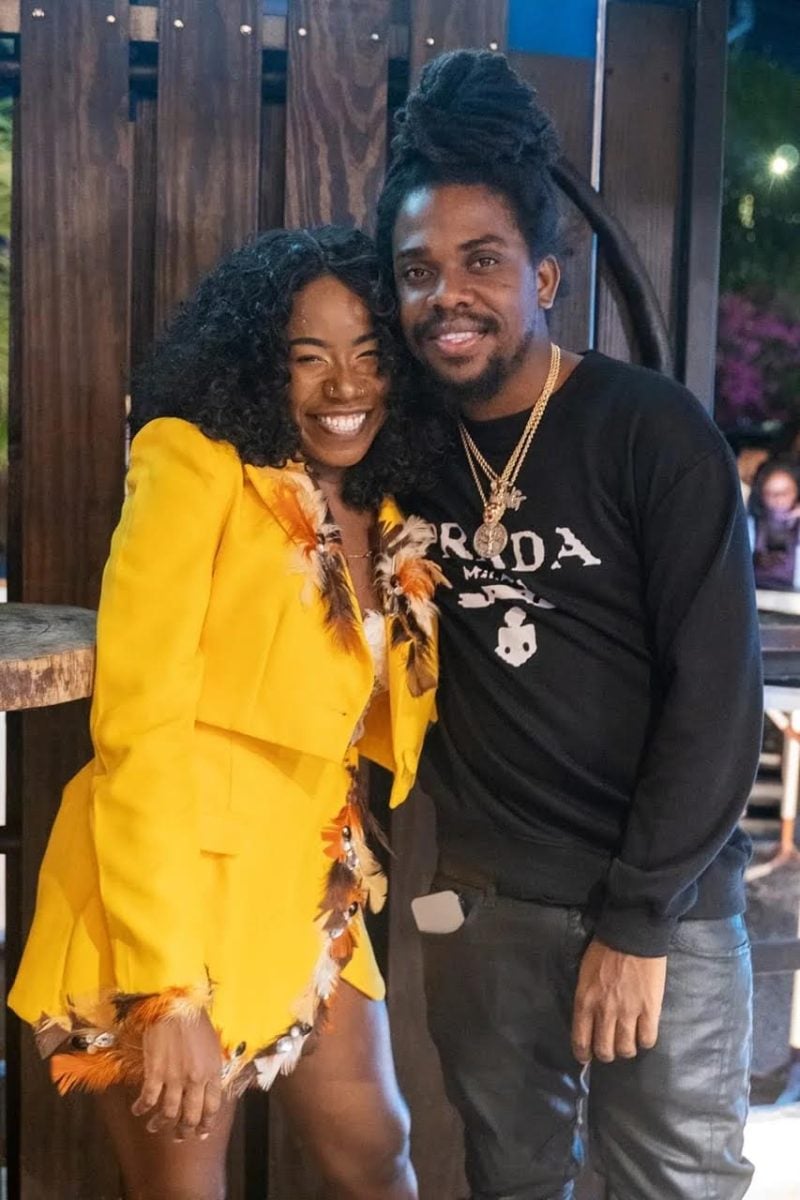 Jamaican neo-soul songstress Rosh Reign has teamed with Jahmiel for a feel-good Summer love collaboration titled, If I.
Released on June 2, the single comes off like a conversation between two people on the verge of stepping over the precipice of love but who are each seeking validation that their love will be reciprocated.
"I had really wanted to do some work with Jahmiel as I admired his passion for his craft. I envisioned we could make magic on a track. I wanted to write about love and the reciprocal of it from a beautiful space. Jahmiel heard the melodies I created and loved it, he did his part after and it tied in perfectly," Rosh Reign explained.
She released island-vibe visuals with the two cavorting on khaki sands and splashing in the azure waters of the Caribbean Sea. The visuals have racked up over 92,000 views in three weeks.
The beat for If I was created by producer Yo Christon, and mixed by Grammy-winning producer Dre Day who is most famously known for his work on Koffee's Rapture EP. The self-styled 'Yellow Boss' – a nickname earned because of her affinity for sporting yellow outfits – is stoked by the positive feedback.
"I have received great feedback from the fans and it's always a heartwarming and the most fulfilling experience when that happens," she said
Rosh Reign's career has been on an upward trajectory this year. She released her self-titled debut EP Reign in February 2023 generating raves from industry insiders as well as local and international audiences.
"There's definitely some buzz in the space around the song. Independently, we both are doing shows but are working on doing some shows together soon," she said.
The Manning's School alum has been in the game for four years. Her previous releases include Tomorrow, Lock Down With Me, Glow, Give Me Love, Real Love and Hold On.
Born into a family of singers, she grew up in the small community of Kendal, Hanover.
At 16 years of age, Roshauna created an all-girls group dubbed SLR, consisting of herself, Sevana and Latoya. The three entered Digicel Rising Stars, winning fans and eventually placed 3rd. The group later split.
Relocating to Montego Bay, from Kingston, she pursued business studies in college and later took on the role of resident band singer as she matured into a solid cabaret performer role. She then went professional, christening herself Rosh Rebel before rebranding as Rosh Reign.
She has been performing alongside some of Jamaica's biggest talents such as Agent Sasco, Romain Virgo, Jesse Royal, Wayne Marshall and more and has released several singles and a few collaborations since then.
One of her standout songs was 'Hold On' inspired by the sudden death of her father in 2019.
She is highly invested in works of charity, and is focused on creating a legacy and impacting souls positively, regardless of the trauma of losing both parents.
"I am nothing without music. It is the very reason I breathe," she said.