Gigi Lamayne Pens Emotional Note Following Disney's Kizazi Moto: Generation Fire Premiere – SA Hip Hop Mag
2 min read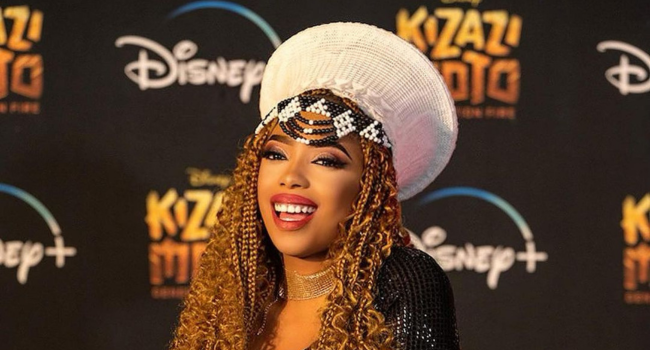 Gigi Lamayne Pens Emotional Note Following Disney's Kizazi Moto: Generation Fire Premiere. Gigi Lamayne is amongst the SA superstars who infused their African artistic craft on Disney's animation series Kizazi Moto: Generation Fire.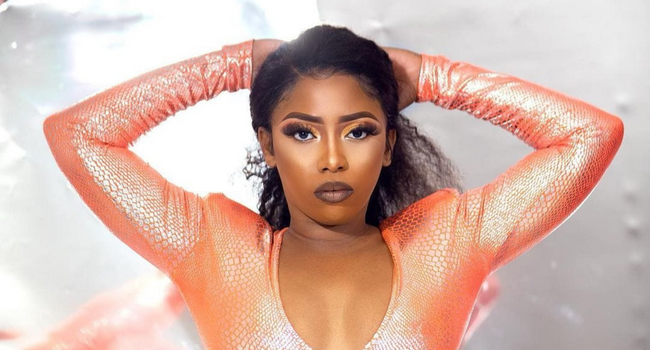 The highly anticipated anthology of animated short films premiered today and it has been an emotional moment for rapper Gigi Lamayne. Taking to Instagram, Gigi Lamayne shared a heartfelt message expressing how much it meant for her to feature in one of the biggest series on TV.
The award-winning rapper stated that it is an emotional time for her since it is a dream come true to be on the animated series. Gigi has been a fan of cartoons since she was a child and partaking in the series is a big achievement for her. Gigi Lamayne also appreciated the Director of the series Taf Hove who played a role in making her dream come true.
"Today is officially #kizazimoto day! The official launch on @disneyplusza! I am extremely emotional because, for me, it's always been a dream to be part of some kind of animation. Growing up, I loved cartoons. I was a fanatic sitting in front of the screen and impersonating some of my favourite characters. Meet #Rumbi! From the bottom of my heart, thank you King @tafhove." Wrote Gigi Lamayne.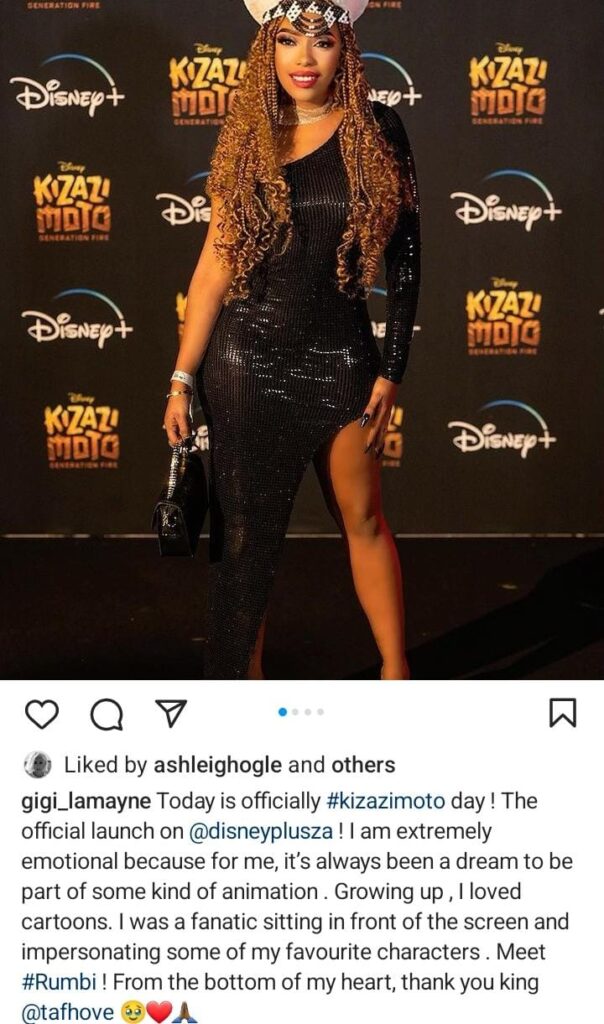 The Ice Cream hitmaker is also accompanied by fellow rapper Nasty C who also shared his won sentiment during the launch of the animated in Joburg. The Hell Naw hitmaker said that he enjoyed his role in the series and he can't wait for his fans to watch the other side of his art.
 "Super blessed & honoured to be a part of such a cool project. Such an important project for so many reasons man & they gave me a character that I share so many struggles with. I can't wait for y'all to experience this! #KizaziMoto @disneyplusza." Wrote Nasty C.