Sol Phenduka Explains Why A-Reece Doesn't Make His Top 5 SA Rappers – SA Hip Hop Mag
2 min read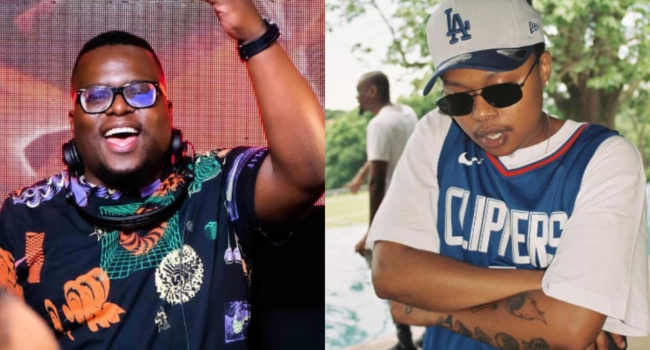 Sol Phenduka Explains Why A-Reece Doesn't Make His Top 5 SA Rappers List. There are never-ending discussions in South African hip-hop, and if it's not about who is the richest in the game, it's about who are the finest SA rappers.
This time around, Podcast And Chill Co-host Sol Phenduka was the one to share his top 5 SA rappers of all time, and his list caused a stir amongst his other Podcast members. Sharing his top SA hip-hop artists, Sol included the like of Linda Mkhize, Tumi and Kwesta. "My number five is a guy called Hymphatic Thabs, number one Pro Kid, four I would say Proverb, three Kwesta, two Tumi," said Sol Phenduka.
Although Sol may have left out a few well-known SA rappers, A-Reece was the first name that sprang into the conversation. However, the well-known radio DJ acknowledged A-Reece's impact as he continued to explain why the Pretoria-based rapper didn't make the cut.
"He's an incredible rapper, there's no AKA there as well he's (AKA) got possibly the most hit any rapper has had in South Africa and he was not there." Sol Phenduka said. "A-Reece though guys, he's beautiful, he's phenomenal, but to me, it's like after you what did you live that is still apparent in other rappers.
"As far as shifting the style, shifting the wordplay. After Pro Kid, they were a whole breed of rappers that were rapping before Pro Kid but he gave them that stamp to say this is acceptable you can do this, play with words like this. Hence your Kwestas and stuff and everybody came from that school," he added.
A-Reece is one of the most loved rappers in the country right now as he has amassed a cult following who have been showing massive support. This image is heavily backed by his influential music that set him among the best in the game. The Pretoria-based rapper is yet to blow up the space this year with the release of his Paradise 2 album which his fans have been calling him to drop for a while.