Kelly Price on 'Soul of a Woman' Debut Album: 25 Years Later
21 min read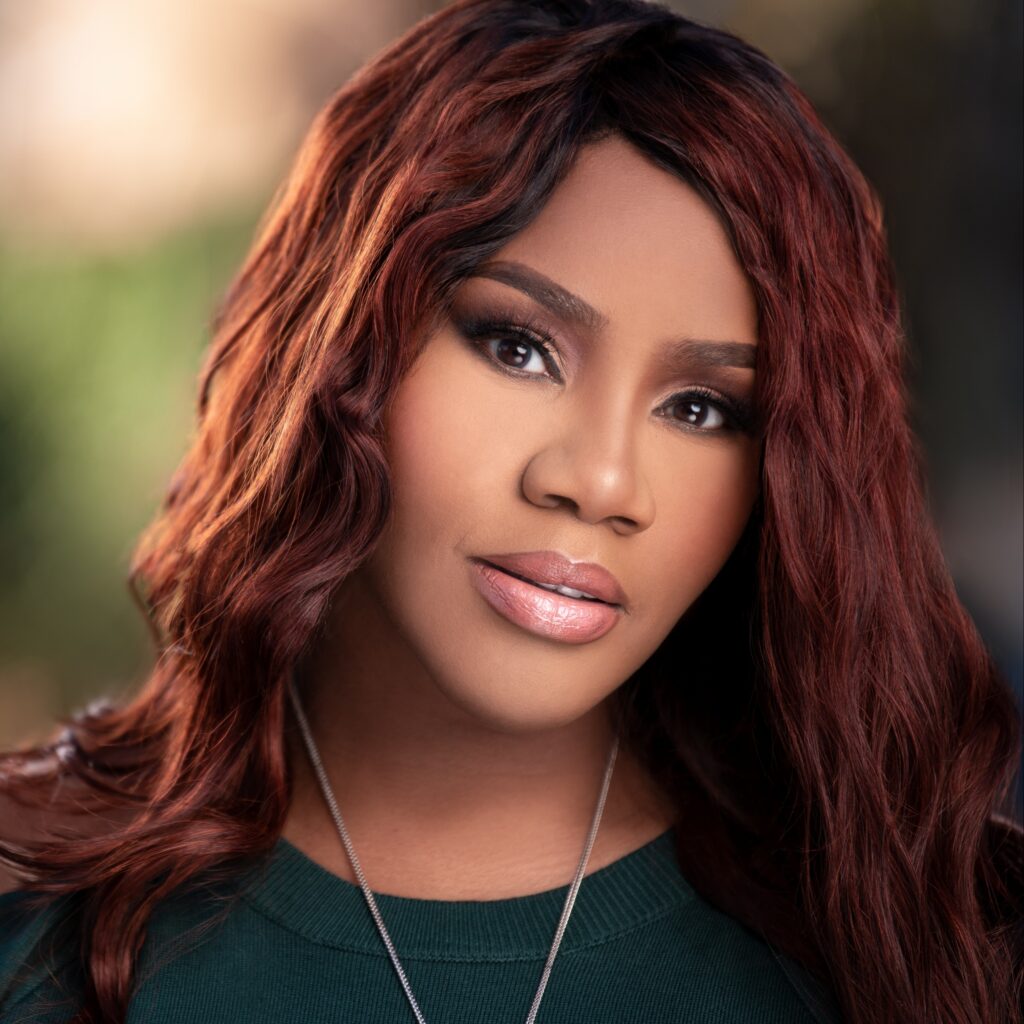 Kelly Price had an epiphany in 1996 while on Mariah Carey's Daydream World Tour as a background vocalist. The revelation came while Carey was performing her encouraging ballad "Hero," and it was a feeling that Price could no longer ignore. It was time for Price to answer her calling to be a recording artist.
"I know when I hear God speaking to me, and I knew it was time for me to make a move," Price recalls to Rated R&B on a summer evening from her home in South California. "We would exit the stage when she sang 'Hero.' I started thinking about the fact that I was going to have a conversation with her to tell her that I would be moving on."
The idea of eventually having that conversation brought Price to tears as she watched Carey during her break in the set. "The other girls were looking at me like, 'Are you okay?' I'm like, 'I'm good. It's the onions,'" she says with a chuckle. "It was like a moment out of a movie. Everything blacked out, there's one spotlight and this beautiful voice singing this amazing song. I'm looking at her, and I'm like, 'Okay, God. I hear you talking to me."
Before that awakening moment, Price had mulled about becoming an artist. However, she compartmentalized those thoughts early on. "My head was filled with what I'd been hearing music executives say about what I looked like. I settled into telling myself, 'OK, if you're able to place songs as a writer [and] produce, that's great, but you're recognized as a top-tier background singer,'" she explains.
Price's journey as a background singer traces back to her childhood. Born in Queens, New York, Price grew up in the Edgemere Projects in Far Rockaway. Coming from a family highly involved in the Pentecostal church — her mother was the church's music director, and her grandfather was a pastor — it wasn't long before Price started singing. While she says she's been "humming" since she was nine months, she had her first solo performance in church at age three.
When Price was a pre-teen, she gained her first experience recording as a background vocalist. She was at a studio session with her mother, who used to sing in a group along with a woman named Starlett Attmore. "She had the most beautiful voice," recalls Price about Attmore, who passed away in 2016. "She wanted to do an album. She was the Minister of Music at her dad's church, so the church funded the album for the choir and Starlett to do this record."
Attmore, who Price says would sometimes braid her hair, knew she had a voice that could silence a room. While at the recording session, Attmore could hear Price singing along in between takes. She invited Price to step into the booth and repeat what she was doing. Skeptical at first, Price ultimately decided to give it a try after Attmore's encouraging words. "She put me in the booth behind the microphone. The engineer pressed play, and a recording artist was born," declares Price.
In 1992, Price landed her first professional gig as a vocalist for George Michael at his show at New York City's Madison Square Garden.
The opportunity came when Price needed it most. "I was 18, homeless [and] sleeping in my grandparents' basement," says Price, who was also quietly pregnant then. "I was looking for a job, so I took the call first to do the George Michael gig."
Price's gig with Michael led to more singing opportunities. A month later, she was booked to sing in a choir for Carey's performance at the 1992 Grammy Awards, where she performed "If It's Over" from her second album, Emotions.
At their rehearsal, before Carey arrived, Price decided to stay in the rehearsal room when it was time for lunch. She recalls dealing with morning sickness and couldn't stomach any food or drink. "The smell of anything made me absolutely sick," she comments.
During the lunch break, Price sang to herself at the piano. Carey happened to arrive at that moment and overheard Price's stirring voice. Price recollects that Carey didn't want to interrupt her, so she had her lead background singer and friend Trey Lorenz approach her. "He came and started up a not-so-random conversation with me. He was on a mission for MC," says Price.
Mesmerized with Price's voice, Carey wanted Price around for more than a one-off performance. "They offered me a job at the Grammys rehearsal," notes Price.
Not only did Price lend her voice on stage but also on recordings. Price is credited as a backing vocalist on some of Carey's iconic songs, including "Without You," "All I Want For Christmas Is You," "Always Be My Baby," "Fantasy" and "The Roof."
"She fell in love with my ability to just be able to fall in. A lot of times it would just be me and Mariah in the studio without the other ladies, and it would be for those kinds of creative brainstorm sessions for vocal arrangements," Price asserts. "When you go back and listen to 'Fantasy,' that's just me and Mariah. We did a lot of things like that together."
As Price built her portfolio, she started getting more calls that involved singing and songwriting.
Outside of her work with Carey, Price sang background on songs by 112 ("In Love With You"), Mase ("Feel So Good"), Jay-Z ("You Must Love Me") and The Notorious B.I.G. ("Mo Money Mo Problems").
On the latter tune, Price sings the hook, though she is not listed as a featured artist. Price also co-wrote tracks for Aretha Franklin ("Never Leave You Again"), Karen Clark Sheard ("Just For Me"), SWV ("Give It Up" featuring Lil' Kim) and Mary J. Blige ("Thank You Lord"), to name a few.
Songwriting was another passion of Price. When she wasn't on the road, she was in a studio creating for the sake of it. She nods to the group Full Force for allowing her to use their in-house studio to work.
"They used to let me come to their studio in Brooklyn and hash out a lot of my early music ideas," reveals Price. Some of these song ideas would later appear on her debut album, Soul of a Woman (more on that later).
The more Price worked on music, despite not being signed yet, the more the idea of her being an artist resurfaced. "Doing all of that, it crept up on me. I was like, 'Okay, no. I'm supposed to do more than this," she recalls telling herself.
Yet, she was partially torn because she didn't have any qualms about being a background vocalist. "I didn't want to leave my job. It was paying well. I loved what I was doing. I was traveling the world. I had a boss that — I loved her gift," she explains. "It was one of the hardest conversations I ever had. There was no reason for me to go, but it was time for elevation."
Price didn't have to look hard to find a label home. She had multiple deals on the table. She was initially going to sign with Jive Records. "They had a sweet deal on the table because I was a writer, and they wanted me to get in there and write for all these artists," states Price. "I was like, 'This is gonna be good because even when I'm not making records, I'm in a network where I can write songs for artists that are gonna sell."
Price decided not to move forward after a meeting with Jive executives. Though they were excited about Price potentially joining their roster, she recalls one exec who mentioned that she would "need to lose a massive amount of weight."
"I said, 'Okay. I know that image is a huge part of the business, but we both knew I was a big girl when we went into negotiations," recalls Price. "What if I get to a point where I'm comfortable with my body and feel like I'm looking good? What happens if you feel that I haven't lost enough weight? Does my record come out?' The same idiot that made the statement said, 'We don't have an answer for that.'"
As previously mentioned, several offers were available for Price, including MCA Records, Bad Boy Records, and T-Neck Records. Ultimately, she chose to sign with the latter, owned by The Isley Brothers, in partnership with Island Black Music.
"Ronald Isley was the only person who looked me in my face, and I knew he meant it when he said, 'I don't care what you look like. The way I've seen you write for all these other artists [and] sing is what makes a difference. You have something to say. The people will hear you. It doesn't matter what you look like," Price recounts.
When it was time to work on her first album, Price says Isley had given her full creative independence. Isley knew first-hand about Price's capabilities since she co-wrote and sang background on The Isley Brothers' 1996 "Float On (Bad Boy Remix)" featuring 112 and Lil Kim. In fact, Price notes that Isley didn't even hear her album until she completed it.
Price's creative autonomy allowed her to fully explore her artistic vision. She recruited producers, including several members of The Hitmen, the in-house production team for Bad Boy Records, since she had worked closely with them on material for other artists. She even produced and co-produced more than half of the album's tracks. It was a no-brainer that she would further flex her impeccable songwriting and vocal arrangement skills.
Price says her intention for the album was to "bare the soul of women in a way that I felt was raw, truthful, energetic, spoke to people's souls [and] encouraged them to live past the B.S." The resulting work achieves just that. Soul of a Woman delves into the intricacies of love and life, balancing themes of heartache, betrayal, and longing with redemption, self-confidence, and a sense of bliss.
Soul of a Woman was released Aug. 11, 1998, via T-Neck/Island Black Music. In celebration of the album's 25th anniversary, Price and a few of her collaborators share their stories behind select tracks with Rated R&B.
Don't Go Away (Interlude)
The minute-long intro track eases listeners into Price's world with a gentle breeze accompanied by delicate piano and cinematic strings. Price's heartfelt croons about her fear of losing the love of her life foreshadow the emotional voyage ahead on the album. "I don't wanna lose / The only love I've ever known," she vocalizes.
KELLY PRICE: That interlude was not even planned. I knew we were gonna open up the album with "Friend of Mine," but I felt like there needed to be a prelude to it. I was like, "I wanna open up the album with something soulful." I wanted it to be subtle with a gut punch at the same time.
Friend of Mine
Undoubtedly one of Price's signature songs in her canon, "Friend of Mine" was released as the album's lead single. The poignant track tells a heartwrenching story of betrayal, where Price discovers that her best friend had an affair with her man.
Helmed by The Hitmen, the production is built around a sample of soft rock duo Seals & Crofts' 1972 classic "Summer Breeze," later reimagined by The Isley Brothers in 1973. "Friend of Mine" spent five weeks at No. 1 on Billboard's Hot R&B Singles Chart and peaked at No. 12 on the Hot 100.
KELLY PRICE: Jeffrey "J-Dub" Walker [of The Hitmen] produced "Friend of Mine." When I would get these tracks from The Hitmen, they would say, "KP, I want you to write on this… I'm working on this." J-Dub sent me a cassette with about five or six tracks. When the music came on for "Friend of Mine," I sat up in my chair and said, "What is this?" That song was written in less than 30 minutes because it just sang to me. I remember calling him and saying, "I've got everything written. I just have one request: This has to be for me. This can't be sung by anyone." I didn't even have a deal on the table. I wasn't even shopping for a deal when I wrote this song. He honored that agreement. On the track you had, Jeffrey "J-Dub" Walker, Anthony Dent and Stevie J. They collaborated to pull the track for "Friend of Mine" together.
Secret Love
"Secret Love" was the album's second single, though it didn't reach the same heights as "Friend of Mine." It peaked at No. 34 on the Black Singles chart. Price co-wrote the track with Courtney Sills and the members of 112. The track was produced by 112 member Daron Jones. In "Secret Love," Price is frustrated about keeping a relationship under wraps and would rather love out loud. "Everyone should know the way I love you," Price sings.
KELLY PRICE: I met Daron and the guys [of 112] the very first night I went over to Bad Boy. They had been newly signed [and] were working on their project. They're supremely talented. I knew for a fact after working there for a while as a writer, that Daron was a whole producer, but he was just being used to play keyboards and do programming. I said to him, "When I make my record, I'm coming to get you.
When we got in the studio, the idea was to give something that was believably me but still spoke to maybe someone who is different from me. I was married when my album came out. I was not the cheating kind. I'll leave before I cheat, but I was in a really not good situation. We created this song around the fantasy of there being a secret love.
What I love about it is that everyone has their own interpretation of it. For me, it was me being on my Keyshia Cole "I Should Have Cheated." I've had so many people from the LGBTIQA+ community say, "You don't understand. I played that song over and over because I had to be a secret. I didn't wanna be shunned by my family, the church." I'm proud of that record because I feel like a good piece of music — even if it has a specific message — that message can be tailored to the listener and their personal experience.
Soul of a Woman
Price has a knack for writing a personal yet universal song. The album's centerpiece and title track is an open letter to anyone who has ever loved a woman, whether as a friend, family member, or romantic partner. The song speaks to a woman's resilience while recognizing the process of restoring her wounded spirit. The Carlos & Dada-produced number is built around a sample of the opening guitar riff in Tony! Toni! Toné's "Whatever You Want."
CARLOS "LOS VEGAS" THRONTON: I always loved Tony! Toni! Toné's ["Whatever You Want"]. I sampled the guitars and put drums and stuff around it. I met Kelly when I was signed to Dallas Austin. I was at DARP Studios [in Atlanta]. She was recording "Friend of Mine" with Stevie J in another room. I had my door cracked. Her husband at the time walked in and heard some of the music playing. That's how we ended up meeting Kelly.
We went through some tracks, and that happened to be one that she actually liked. When she heard it, she went back and wrote it. We went to New York to finish the record at Daddy's House [Recording Studio]. This was one of the first times I had been in the studio with an artist and didn't have to produce the vocals. She already knew what she wanted to do and could deliver without you telling her what to do.
KELLY PRICE: I wrote that song in 15 minutes in the lounge while they were queuing up music for me in the control room to do something else. I thought about what my soul would say if it could speak on its own without my mouthpiece. I wrote "Soul of a Woman" in honor of my father [and] to acknowledge how much I loved him. I honestly had a fear of speaking out loud when I was a kid about missing my father, wanting to spend time with him, and wanting him to be in my life. When my parents split, even though I was young when he died, they had been separated for many years. I loved him deeply, but the way they split wasn't good. So, it wasn't until I was a grown woman that I let my soul cry on that song. It's all the things that, if I could have had a conversation with my father as an adult woman — he died when I was nine — those are all the things that I would've said to him.
Soul of a Woman (Interlude)
On this dramatized three-minute skit, Price plays a heartbroken lover who is processing grief from an ended relationship. As she pleads for healing, she is interrupted by a phone call — and then an unannounced visit — from an ex (voiced by Shawn Smith), who wants to seek redemption and start anew.
KELLY PRICE: The idea was to humanize the emotions that were meant for the song "Soul of a Woman" even more. I dealt more with how I felt about my dad on the actual song and in the interlude, I dealt with romantic love. The "Soul of a Woman (Interlude)" was to address the part of the "Soul of a Woman" that was aching or broken as a result of her romantic relationship.
You Complete Me feat. Daron Jones and Q Parker
On this tender devotional, which features Daron Jones and Q Parker of 112, Price sings about mending a broken relationship after being separated from time. "Oh baby, it took this tragedy / For me to see that you are the only one," sings Price.
Q PARKER: When we first met Kelly Price, we were in Daddy's House. She was a songwriter. The way that the sessions would go at Daddy's House, we would just be in the meeting room and Daron, being the producer of 112, would just be composing musical compositions. I remember him playing the music for me. When he played it, we were like, "Yo, we're going to do this for Kelly Price."
Daron brought me in after this was identified as one of the musical compositions that she liked. I think he may have had the hook already. We both wrote the verses with Kelly. A lot of what we had done from the demo had our voices on it already. When she said to us, "Hey, I would like for y'all to be on the song with me," that's how the song features myself and Daron.
Her
"Her" is a vignette of a halted relationship derailed from its course. Price finds out that her partner has been messing with another woman while separated. To make matters worse, she finds her own reflection in the other woman. "We vowed that it was only temporary / But I never thought that I would be replaced," she mourns on the Herb Middleton-produced cut.
KELLY PRICE: What I remember about creating that song is thinking, "How dumb a person could be to have the best thing in front of them and go cheat with a doppelganger?" I remember working in the studio recording that song and I was going through it. We were at Daddy's House Studios. My engineer said to me, "Alright, Ms. Price. All your music speaks to love. It speaks [of] heartbreak. But this is the one record on this album where you are literally going for the other heifer. If there is a hater song, this is the hater song — but not really, go like you [are] trying to snatch this hoe." I remember going back in after that conversation and singing the hell out of that song.
HERB MIDDLETON: I'm an individualist when it comes to production. Even though I was working with a lot of the '90s top females, even though they had powerhouse vocals, I wanted to give them something different. So I wanted to give Kelly Price something different. My first time meeting Kelly was the first day of the session that I had with her. She had the record already written. So, I'm at the control board, and watching her lay these vocals down. She is one of the artists that I didn't have to really produce when it came to her vocal performance. I just remember saying, "Yo, that's dope. Yo, that's hot." And the next thing you know, we had a record. It's incredible.
While "Her" is a beloved deep cut on the album, it's one of the songs from the album that Price believes could have been an official single.
KELLY PRICE: I felt like it was a huge power ballad. To me, "Her" would've been the next move after "Secret Love" and then the "Secret Love (Remix)" with Jermaine Dupri and Da Brat. In my opinion, the message behind "Her" is just as common as the message in "Friend of Mine." People deal with that all the time, whether it's male or female.
Your Love feat. Lil Cease
"Your Love" beams like a summer sun. It's a flirty, feel-good track that blends Price's stellar vocals with hip-hop instrumentation, boasting the groove of a quintessential R&B/hip-hop anthem from the Bad Boy Records era.
KELLY PRICE: I wanted to have something for the club. This is the first time I'm telling this story, but it's been 25 years (laughs): Mase was supposed to be on that song, and he stiffed me. He did not show up to the studio that night. He did not call. I waited at the studio for him for hours. I remember getting really annoyed that night and wrote a rap and recorded it. That is long lost somewhere, and I pray it never surfaces (laughs).
But Lil Cease [is] like a little brother. He would be around sometimes when I was working with [Lil'] Kim. He was like, "Auntie Kelz, if you need me, put me in, coach." So I pulled him in. I have to honestly say it's probably one of the best memories I have about working on this project. He was so excited because he was coming from under the shadow of both Kim and B.I.G. People talked about how they wrote stuff for him, but when he came to the studio with me, he wrote what he did. I was really proud of him because he was starting to move in the direction of exacting his independence.
LIL CEASE: That was the first rhyme I wrote. Before that, Biggie was writing before he passed, and then [Lil'] Kim was writing for me. Every now and then, I'd get some help from Mase [and] everybody else. But that was the first time where I wanted to take the challenge of writing my own rhymes. I was nervous as f**k, but all the things I was taught from B.I.G. and my other fellow writers — delivery, flow [and] a cool melody — I tried to do it myself. Everybody loved it. I thought the song was dope. It was kind of like my flavor. That song really opened me up to my own writing. [It's] a staple song in my life because, from that day forward, I was starting to jot down my own bars. It all started from that Kelly Price record.
Take Me To a Dream
While Price is known for her powerhouse vocals, she experiments with her softer delivery on "Take Me To a Dream." The self-produced track captures Price reminiscing about a waning romance, holding onto cherished memories as night falls. "I keep holding on to how it used to be," she sings. As the song crescendos, Price infuses pristine vocals with more vigor, notably in the last 50 seconds.
KELLY PRICE: The greatest thing I think that I experienced in my years with [Mariah Carey] is that there was an exchange between us that I feel changed the trajectory for both of us, to a degree. Nobody ever doubted if I could sing. Nobody ever doubted if I was a powerhouse. Growing up in a Pentecostal church, especially in the '70s, '80s [and] '90s, you gotta be able to bring in the spirit.
Coming up in music like that and understanding the way it's supposed to be translated, "Take Me to A Dream" was me showing Mariah, "Look, I got it." I wanted her to be proud of me when she heard that song because I'm not a pop singer and I was intentional. I kept it very clean and simple as pop music generally is, but I wanted to introduce Kelly at the end of it, which is why I went off into that thing. It literally was just to show the variety.
Soul of a Woman undeniably earns its place at the table as an essential debut R&B album from the late '90s. It proved to be a commercial and artistic triumph for Price. Soul of a Woman debuted at No. 15 on the Billboard 200 chart and was certified platinum by the RIAA in April 1999 after selling one million copies. In the same year, she won Best R&B/Soul New Artist at the 1999 Soul Train Awards.
Accolades aside, Price's vocal virtuosity and her storytelling lyrics on Soul of a Woman make for a stimulating listen. Whether singing about heartache or joy, Price masterfully brings the album's mix of emotions to life in a way that speaks to people's souls.
Regarding her vocal performance, she gives much credit to her gospel upbringing and listening to iconic acts such as The Clark Sisters. "I studied Twinkie Clark [and] her arrangements. It's the reason why my harmonies sound like they do. I studied the way she wrote and arranged all that stuff for her sisters. She is a genius. I took the whole book, not a page. I took the book of Twinkie Clark and beat it in my head. Everything that I do stems from paying attention to how she arranged music and vocal parts and harmonies," shares Price.
The album was a proper introduction to Price. Sure, she had already been known for her background vocal and songwriting work for other artists. However, Soul of a Woman put the spotlight directly on Price and she delivered an immortal body of work. She showed that, while she is a powerhouse vocalist, she can soar in any soundscape, whether it's R&B, pop-soul, hip-hop or gospel, all of which are embedded within Soul of a Woman.
Price's first album became a launching pad for further success in her career. She appeared on Whitney Houston's smash single "Heartbreak Hotel," along with Faith Evans, which peaked at No. 2 on the Billboard Hot 100 and scored a Grammy nomination.
Price's 2000 sophomore album, Mirror Mirror, was a platinum-selling hit that debuted at No. 5 on the Billboard 200. And in between the two projects, she contributed to the Life soundtrack on the stirring "It's Gonna Rain."
Since then, Price has continued to release more albums, both in R&B and gospel, all while collaborating with other artists such as Kanye West ("Ultralight Beam") and K. Michelle ("Not a Little Bit"). Price's latest project, Grace, was released in 2021 on Motown Gospel.
As for where Price's debut sits within her discography today, she shares, "Soul of a Woman stands alone to me. When I write and produce music, my songs are my babies. I love them each for their own uniqueness and what they represent for me when I'm writing them."
CARLOS THORNTON: When I look back on it now, I'm just blessed to have met her and worked with such a talent as great as hers. She has a beautiful voice and she's one of the greatest.
LIL CEASE: I just wanna say, "Big shout to Kelly Price!" That's been my sister for years. I appreciate you. You should be celebrated every year for that dope ass project you put out. You deserve it.
HERB MIDDLETON: That was a great album. I'm not saying because I was a part of it. It just literally was a great album. I can honestly say the type of records we were making back then, if given the chance, they could still be played today. "Her" could be a single right now.
Q PARKER: It was just time for her to get her just due because she had contributed to the success of so many other songs for other people. A lot of people don't talk about it, but Kelly was a trendsetter because back then, to have a full-figured soulstress was not typical. When she came out, singing the way that she was singing, it changed the way that executives defined what a female R&B artist should look and sound like. I'm just really honored that I was able to contribute to such an iconic album and artist. She's always been my sister. I'm grateful that I'm able to help celebrate her in this way.
KELLY PRICE: For Soul of a Woman, I believe I was being divinely guided, from the things that I chose to write about, to the things that I chose to release to the things that I did not release. All of it comes into play with that. My goal with every album, as long as they're humans on Earth, somebody's always gonna be experiencing heartbreak. When somebody tears your heart apart, and you're invested in someone, whether it's been a lot of years or not, and you've given your all, that's a different kind of pain. I've always wanted to be able to present a solution after talking about the problem. If you go back to any album, that is literally what I do: I try to make sure that when it is finished that I have provided some level of hope.
Stream Kelly Price's debut album, Soul of a Woman, below.