LAYA Announces New EP 'Bet That,' Shares New Song 'Need 2 Know'
2 min read
Rising singer/songwriter LAYA is set to release her sophomore EP, Bet That, Sept. 1 on Warner Records. It will follow her 2022 EP, Um, Hello, also released on the label.
As part of the announcement, LAYA shares the official artwork. She is depicted as rebellious, with her mouth open and one knee on a motorcycle seat.
Bet That will consist of seven tracks. LAYA released the lead single, "F'd Up," last month. She has not unveiled its official music, but she did roll out a lyric video.
LAYA's upcoming project will also include "Need 2 Know," her freshly-released track, produced by Paul Chadwick Norman and Dante Carter.
While something about its vigorous production recalls Rihanna's "Kiss It Better," its lyrics differ. Regarding her romantic relationships, LAYA insists on honesty even if it may cause discomfort.
Her sentiments are felt throughout this track, where she backs her lame lover in the corner to get all the details about their reckless rendezvous. She is prepared to hear the truth despite the pain, in order to move forward.
Speaking on her new single, LAYA tells Rated R&B, "'Need 2 Know' was inspired by the all too familiar scenario in which a lover is not being 100% truthful. I'm a very open-minded and understanding person so for me, just keeping it a buck is the least anyone could do. I feel like a crisis can always be averted if everything can be openly laid out on the table. 'I ain't telling you to wear some shoes you can't fit in, but I'm gonna need the truth so come with it.' It's simple, I 'Need 2 Know.'"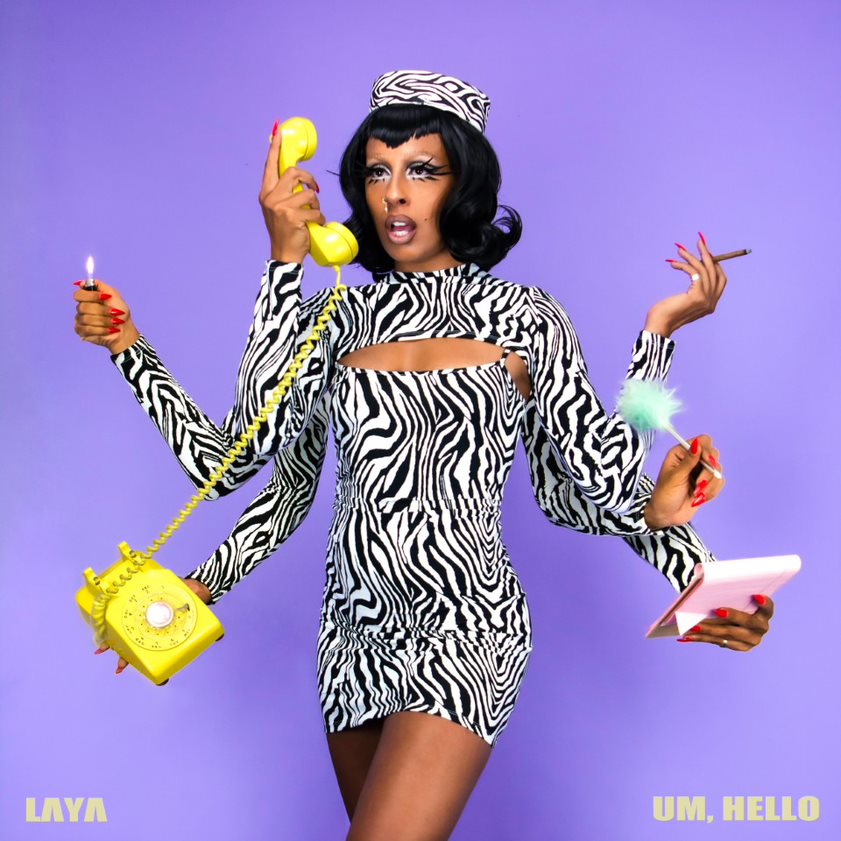 As previously mentioned, LAYA's upcoming EP, Bet That, is being released a year after her previous EP, Um, Hello. In a 2022 interview with Rated R&B, she shared her desired takeaway for Um, Hello.
"I hope people feel inspired and motivated from this project and the whole story behind it — my whole story. I hope they realize that there is nothing out of grasp and that you can literally speak into existence what you want and manifest it," she stated.
"There are a lot of motivational messages in my music. It's R&B, but it's not all about the bedroom or being in a club. It's stuff you could play in a club, but it still motivates you on a different level and makes you proud of yourself."
LAYA toured Um, Hello, alongside Phabo (How's My Driving Tour) and Alex Isley (Marigold Tour) last summer and fall. 
Listen to LAYA's new song "Need 2 Know" below. 
LAYA's Bet That is available for pre-save/pre-order.