Popcaan Drops Off Gritty New Song 'Rite A Foot'
2 min read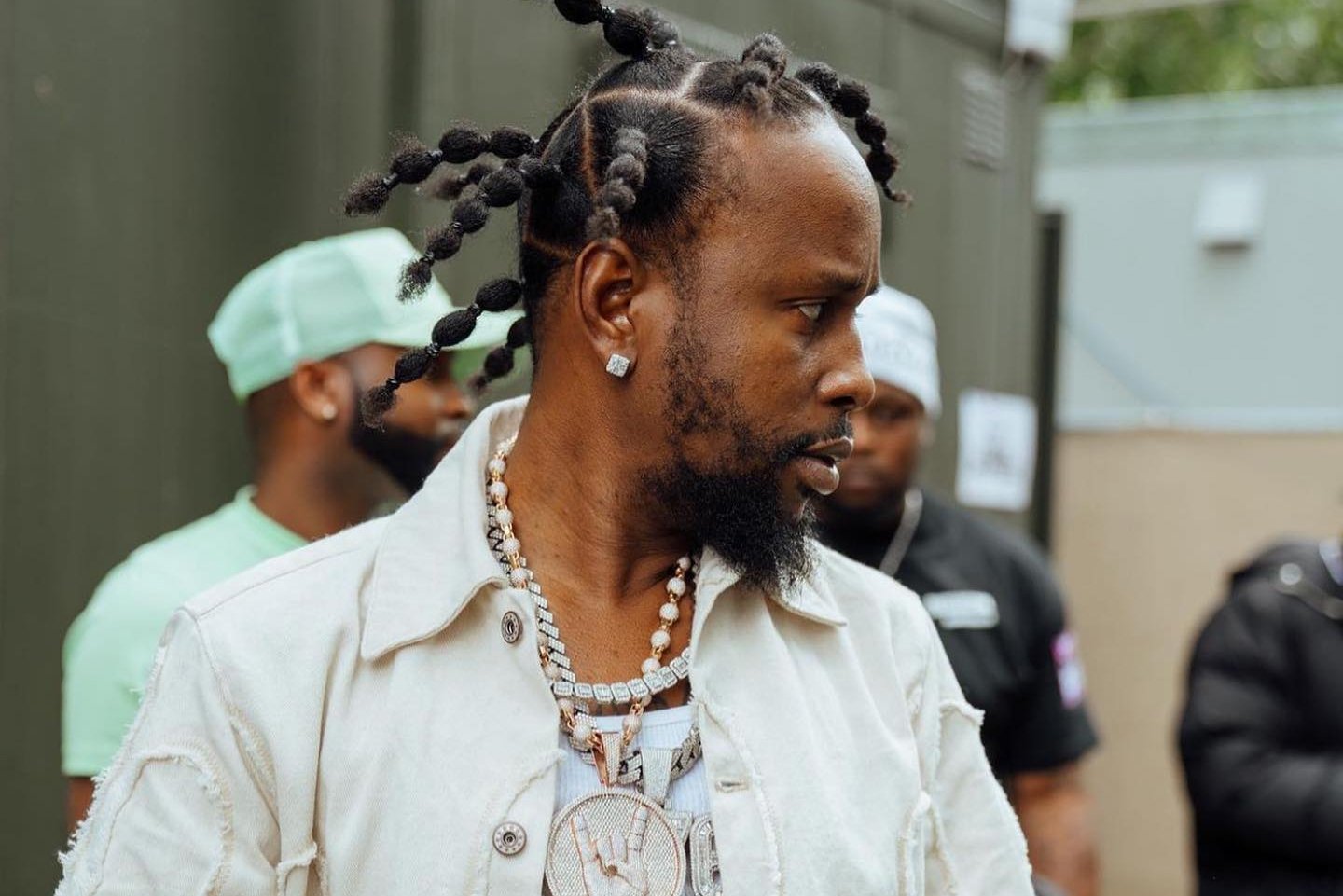 Popcaan's latest single Rite A Foot epitomizes the Dancehall star's unruly nature behind gritty lyrics that serve both to warn and intimidate.
Released yesterday by Unruly Entertainment Production, the track is accompanied by equally eye-popping visuals that find harmony with the song's sentiments. Directed by Face Expression, the music video abandons the storytelling it introduces in the beginning – that of gunmen and women arriving at a scene heavily armed intending to wreak havoc – and devolves into a patchwork of scenes that both imply and directly exemplify the 'badness' Popcaan sings of.
The unstructured approach works for the video, and adds weight to organized chaos Popcaan promises when he pulls up 'Rite A Foot'.
Doubling as both social commentary on crime and a glorification of it, Popcaan manages to make the song's themes palatable with cleverly crafted lyrics. From unusual and jarring references to his enemies as stray dogs who were shot dead because "Yuh guh nuff up yuhself", to the less subtle name-drops of supposed gangsters, Rite A Foot taps right into the heart of what makes a good badman anthem in Dancehall.
If the lyrics somehow fell short, the music video sufficiently paints the rest of the haunting picture of men and women who will act violently at a moment's notice on behalf of Popcaan, even if – as he admits – he didn't pay them.
The song appears to lack pretense too, as it realistically captures other elements prevalent in the execution of crime, such as the oft-used Toyota Probox, as well as the named high-power rifles Popcaan mentions throughout the track.
As a legitimate badman anthem, its music video perhaps would not have been complete with the random simulated murder thrown in. For dramatic effect, Popcaan has women carrying out the act. Closer to the beginning of the video, a man is observed with his hands bound while being surrounded by machete-wielding women. At the end of the video, as the women make their way out of a building, the camera pans to the man's body on the ground, blatantly implying that he had been killed.
The song is currently among the top-trending Dancehall tracks on YouTube. Click play on the video above.